Centre to impose restrictions on drug advertisement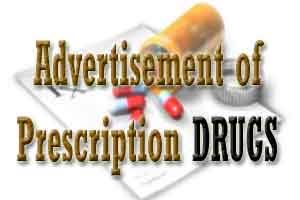 An issue which has been coiled in much controversy over a length of time is now likely to see action from the centre. The government is now planning to impose stricter curbs for drug companies and medical devices to advertise their products.

The health ministry and the Central drug regulator are jointly trying to tighten the norms and regulations, and the move is likely to follow some amendments in the drug law to curb misleading ads.

There is a rising concern over the issue of implementation of advertisement ban on prescription drugs.

It has been alleged that companies often try to outwit the law by publicizing therapies, or campaign related to such therapies. They also try to promote it through food products, which are allowed to be advertised in India. This is in view of companies finding loopholes in the existing law.

The ayurvedic and homoeopathic products and all kinds of medical devices will also be part of the amended proposal.

"We are revisiting the law which prohibits advertisements of prescription products. We are trying to bring in amendments which will impose more restrictions as well as monitor that promotional content is not misleading the consumer," a senior official in the Drug Controller General of India's office told TOI.

Recently, a parliamentary committee on health and family welfare slammed the government for "recurring delay" in amending the Drugs and Magic Remedies (Objectionable Advertisements) Act, 1954 and the Drugs and Cosmetics Rules, 1945. The committee had also suggested that the health ministry must initiate action for inserting a new provision of seeking prior approval for advertisement content.