Centres new health initiative to train commoners in medical emergencies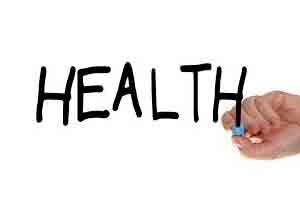 New Delhi: Union Health Minister J P Nadda launched an initiative aimed at training the common man to respond to medical emergencies besides taking care of the elderly and sanitary issues among others.
The Skill for Life, Save a Life initiative looks at creating a force of first responders, sanitary health inspectors, geriatric care assistants and home health aids.
The minister said the move is aimed at augmentation of trained healthcare workers at all levels to ensure quality and improved access to healthcare services.
India enjoys a demographic dividend as more than 65 per cent youths are below the age of 35 years and the government is determined to seize this opportunity by providing adequate skills and employ ability to them, he said.
Under the initiative, various courses have been designed by the National Institute of Health and Family Welfare (NIHFW) and All India Institute of Medical Sciences (AIIMS), New Delhi. Any person, be it a teacher, student, housewife etc can enroll themselves for the training.
Inaugurating the training programme of the first responder course, Nadda said in an emergency, the first few minutes are the most important for a patient and the care he or she receives in that time may help save his life.
"Such a person is a first responder, someone who is present at the scene and could be of immediate assistance," he said, adding training for the same will be provided at Central and state government training institutes across the country in each district.
The Health Minister further noted that in India, 1,324 road accidents occur every day and a life is lost every four minutes, and that the measures taken in the first ten minutes can save a life.
Rajiv Pratap Rudy, Minister of State for Skill Development and Entrepreneurship, said his ministry provides a platform for lakhs of youths in the country, especially those without any formal education, to get trained for employment.