CGERWA asks Govt to make Health a Fundamental right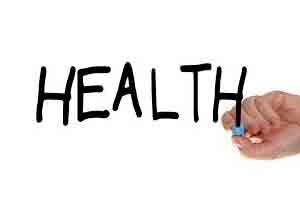 New Delhi: The saying 'Health is Wealth' will make its meaning complete when every citizen of India gets it in the form of Fundamental right.
Everyone has a right to have sound health irrespective of status. Demand grows for making Health a fundamental right. On World Mental Health day, Ajay Kumar, President, Central Government Employees Residents Welfare Association (CGERWA) handed over a memorandum to Minister of State for Health & Family Welfare Ashwini Kumar Chaubey demanding that Mental Health should become a Fundamental Right in the country.
Mr. Kumar stated that though the Government is taking many steps in providing good healthcare including setting up of new All India Institute of Medical Sciences (AIIMS), reduction in cost of stents and knee implants, but a lot remains needs to be done. Mr Kumar emphasised that all out efforts should be made to optimize health facilities and Health be declared as a fundamental right.