Chennai: King Institute will get diagnosis lab for Zika detection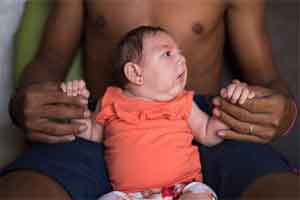 The King Institute of Preventive Medicine in Chennai will soon have its own diagnostic laboratory which will be equipped to detect 23 typos of fever. With the Zika virus threat currently looming large in every corner of India, this lab will also facilitate the detection of the new virus fever.
The state health officials have further confirmed the news that Tamil Nadu is prepared to deal with the Zika vurus threat. No case have so far been reported in the state.
The officials have further implied in their statement that King Institute is one of the 10 additional healthcare centres which have been granted the Zika virus testing facility by the Indian Council of Medical Research. Besides, the government has declared that NCDC, Delhi and National Institute of Virology (NIV), Pune, would be the apex laboratories to confirm laboratory diagnosis.
Addressing the media here, the state health minister Radhakrishnan said the State was working closely with the Union Ministry of Health and Family Welfare drawing up a precautionary action plan to tackle the situation.
As reported by the
Express
, an advisory was released by the Union government. Pointing out that pregnant women are more vulnerable to this virus, the official cautioned them not to travel to the affected countries listed prone to the disease by the WHO. But so far, no death has been reported because of the disease.
"Pregnant women are vulnerable to the disease as it may deform and cause brain damage to the child," said another health official.
"To increase surveillance, we have already put up check-posts at all the entry points including airports and sea port and a medical team is stationed round the clock to screen people entering the state. Even on Tuesday, we had a talk with the airport officials in this regard," said Radhakrishnan.