China to set up world's largest cancer registry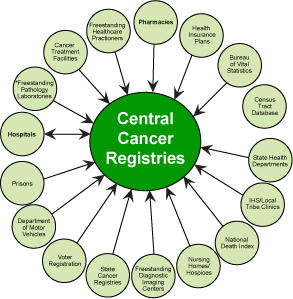 The  cancer registry will be an evidence based program, and will cover 40% of China's population estimated to develop cancer by 2020, out of a total population of 1.36 billion people

The 300 million people in China, who are currently effected with cancer, will now be a part of the world's largest cancer registry being created by their country. This initiative can be seen as one notable effort to fight the deadly disease-based on evidence-based and more-targeted intervention programmes.

At least 3 million people in China develop cancer each year, and the number is expected to go up by 40 per cent by 2020. Out of this total population of cancer-infected disease, 2.2 million people are estimated to die every year. The total cost incurred on cancer treatment is estimated to be 100 billion yuan (USD 16 billion) each year.

A cancer registry is a semantic data collection about cancer and tumor diseases. The registry holds all evidence based information with complete records of patient history, diagnosis, treatment and status of every cancer patient. Medical costs will now be included as a part of the registry process, to hold records against the treatment for the first time in China.

As quoted by PTI,

"The more people the registry covers, the more precisely we will understand the rising epidemic," said Chen Wanqing, Registry Director.

"That will help experts and health authorities come up with evidence-based and more-targeted intervention programs," Chen said.

Well-designed intervention and health communication, "could work well to curb a rising trend of cancer", Chen said.