Cholera Outbreak in South Sudan: WHO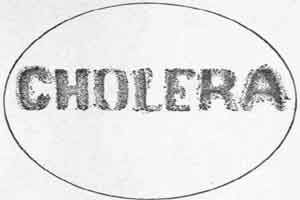 1000 cholera cases in South Sudan is an outbreak: WHO
WHO has declared an outbreak of cholera in South Sudan, with more than 1210 cases reported so far. 39 deaths have so far been reported in the Juba and Bor countries. The first case of a cholera  patient was reported on 
June 1
 this year.
In response to this medical situation, the administration is setting up cholera treatment centres and oral dehydration points as an immediate priority. To prevent a further increase in reporting of the disease, educational drive on personal hygiene and access to clean drinking water is also being implemented.
As reported in the international media, South Sudan is a conflicting zone at the moment, with many people taking refugee in the relief camps. This situation has aggravated the problem of reduced access to safe drinking water , and living in poor conditions. After the civil war started in the country three years back, there was a cholera outbreak in 2014 also, killing 167 people in the region.
Right now also the situation is the same with people eating from roadside or not having clean drinking water. As reported by the UN, south Sudan currently has close to 1.5 million displaced people.