Clinical Rheumatology Live Work Shop at KIMS Hospitals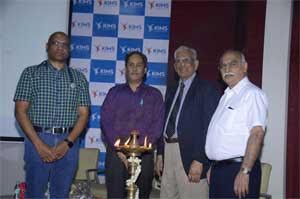 Hyderabad : The department of Rheumatology and Clinical Immunology, KIMS Hospitals, Secunderabad has organized Clinical Rheumatology Live Work Shop on 9th July 2017. The daylong workshop saw extensive deliberations and sessions on various rheumatic conditions, their prevention and treatment.
Dr. Kakarla Subba Rao Eminent Radiologist and Padmasree Awardeewho came as the chief guest on the occasion, stressed on the importance of Rheumatologists in the community. "The current lifestyle and diet habits, besides various inherent and genetic issues, all contribute to several rheumatic conditions that need early detection, concerted attention. The medical science is advancing well to address most of these. The current workshop and many more such are vital to guide specialists on challenges and international practices," he said.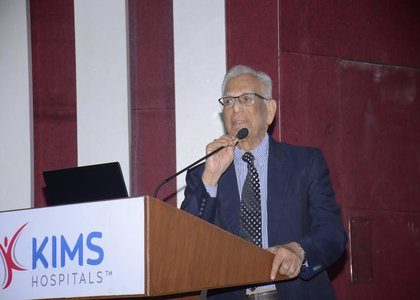 On the occasion, various topics were discussed that included Rheumatoid Arthritis, SLE, Vasculitis, Gout, Ankylosing Spondylitis, Psoriatic Arthritis, Polymyositis and other common Rheumatological conditions besides novel therapies. At the workshop, patients shared their experiences with young doctors. The workshop was well appreciated by all delegates with over 150 doctors including general practitioners, physicians, othopaedicians, gynecologists, dermatologists and PGs from various medical colleges of Telengana attending it.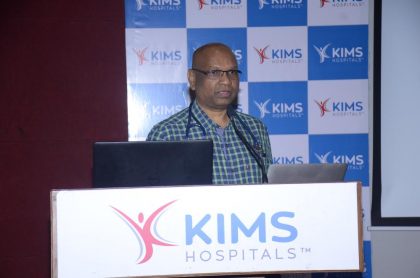 Speaking on the occasion, Dr Bhaskar Rao, MD and CEO, KIMS Hospitals explained that the aim of the workshop was mainly to increase awareness of rheumatic diseases and disorders among the medical fraternity. "In India qualified rheumatologists are around 500, while in twin Telugu states, qualified rheumatologists number around 35. We need around 20,000 rheumatologists in India," he said.