Cotton Mop allegedly left during C-Section: Gynaecologist, Nurse booked under IPC 304 after patient death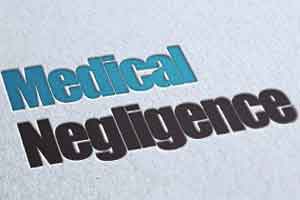 Aurangabad: A city-based gynaecologist and a nurse, who were alleged to have left a cotton mop inside a 20-year old patient during a C-Section surgery, have now been booked under various sections of the  Indian Penal Code (IPC) after the patient died.
The two have been booked under IPC Section 304 (culpable homicide not amounting to murder) as well as IPC section 34 reports TOI. Normally medical negligence cases are to be booked under IPC Section 304A ( Causing death by negligence) as per various high court and supreme court judgments on medical negligence.
The case relates to a young pregnant lady, who was brought to the Gangapur sub-district hospital on July 23. A Caesarean surgery was conducted by the duo, who allegedly left a cotton mop inside her abdomen. A few days after the surgery, the patient complained of loose motions and vomiting. The patient was rushed to the Government Medical College and Hospital (GMCH), however, she died there while undergoing treatment.
As per the postmortem report, the cause of death was found to 'peritonitis in a case of lower segment Caesarean section.'
Thereafter, a complaint was moved with the Gangapur police by the deceased's kin alleging medical negligence.
Also Read: Surat Gynaecologist, assistant booked under IPC 304 on allegations of surgery without consent
A medical Committee, headed by the district civil surgeon deliberated the matter. A report was submitted and the gynaecologist was instantly suspended by the sub-district hospital medical superintendent for negligence in duty.
The complainant has also approached the state medical council in the matter.
Based on the medical committee report, a case under IPC sections 304 and 34 was registered against the doctor and the nurse.
"After we received the report of the medical committee (headed by the district civil surgeon) on the case, we registered the FIR. We were busy in election duty. The doctor will be arrested in two to three days," inspector M T Survase of the Gangapur police station told TOI.
Also Read: Cotton Mop left in Abdomen: Gujarat Doctor arrested for negligence