CSI con 2015 postponed due to Chennai Flooding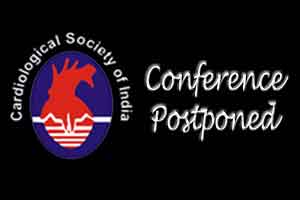 The 67th Annual Conference of Cardiology Society of India aka, CSI Con 2015 which was scheduled to be held in Chennai Trade Centre, Chennai from 3rd December to 6th December, 2015 has been postponed due to heavy rains and flooding in the city.

Speaking to Medical Dialogues, Dr HK Chopra, President CSI said, " The conference has been postponed till further notice. We humbly appeal to all doctors and healthcare workers to help the public in Chennai in this dire hour of need."