DaVita India and Shanti Mukand Hospital Collaborate to Provide Dialysis Treatment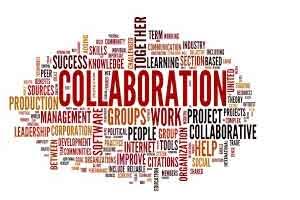 New Delhi: DaVita Care (India) Private Limited, a subsidiary of DaVita Inc. (NYSE: DVA), a leading independent medical group and a leading global provider of kidney care services, announced a collaboration with Shanti Mukand Hospital in New Delhi, to provide quality dialysis services to patients in the city.
Mr. Aditya Singh, Managing Director of DaVita India said, "We are excited to collaborate with Shanti Mukand, which is one of the oldest hospitals in East Delhi. Our 12-bedded unit will include a dedicated hepatitis B ward of 3 beds aligning with our vision of delivering quality dialysis services in East Delhi. DaVita has been one of the leading companies driving clinical outcomes in India, demonstrating global best practices with the support of highly trained technicians, resulting in high levels of patient satisfaction with the quality of care. This collaboration is a symbol of DaVita's commitment to touching lives by improving healthcare."
Mr. Sunil Kumar Saggar, CEO of Shanti Mukand Hospital said, "We are excited to embark on this relationship with DaVita to manage and operate the dialysis center at Shanti Mukand Hospital. We, at Shanti Mukand, place a great deal of importance in our values and we are happy to collaborate with DaVita, who also places a similar level of importance in its values. With the support of DaVita's experience in dialysis treatments and Shanti Mukand's long-standing legacy in the East Delhi region, we are looking forward to serving kidney failure patients in this area in a much better way."
DaVita India and Shanti Mukand Hospital expect this new collaboration will help improve healthcare access in Delhi. In India, approximately 10 percent of adults (nearly 7.5 crore people) suffer from chronic kidney disease, and it is estimated that nearly two lakh new ESRD patients require dialysis or kidney transplant every year. Despite multiple efforts to decrease the high mortality and improve the quality of life of ESRD patients, several important infrastructure and economic barriers have prevented broader access to dialysis treatment in India.