Uttarakhand: 240 Doctors May face Suspension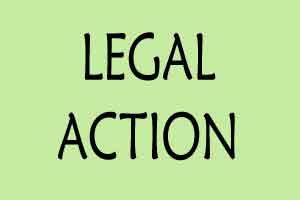 Dehradun: The decision of the Uttarakhand government, of transferring as many as 240 doctors to different posts, including hilly areas, seems to have fueled a major battle between the state government and medical practitioners in the state.
It is reported that while many medical practitioners are refusing to take the government's transfer orders to far flung areas, threatening to go to court; the state government on the other hand has threatened to Suspend those, who do not follow its transfer orders
The department is already struggling with the problem of acute shortage of doctors and had to ensure the limited supply was adequately distributed.
Justifying the government standOm Prakash, Additional Chief Secretary, Department of Health told Tribune, "It is in the interest of people residing in the far-flung areas that they be provided medical care by doctors, with this in mind we had transferred several of them to the health facilities located in the hilly areas, where there are non-existent doctors."
Medical Dialogues team had earlier reported that the state health department's move of mass transfer of nearly 241 doctors in a phased manner from Doon Hospital, Coronation Hospital and Premnagar Hospital , had created an uproar. The situation had come to such, that the MS, of Doon Medical College, had to write to the government to temporarily hold back the transfers
Read also: MS, Doon Medical College Hospital asks Govt to hold doctor transfers
Read also: Doon Medical college relieves transferred doctors
TOI reports that while the marching orders had come in June, almost 40% of the transferred doctors have not joined their new locations, till now. Many had approached the court, but the court had directed them back to sort the matter with the health department.
The health department has now setup a Special Medical Board (SMB) comprising of seven senior medical experts from both the health and medical education department, to taking the final decision of the fate of these 240 doctors.


Talking TOI, he said, "We want only valid cases to get relief. We will not allow anyone to stay back by providing false documents. Today 11 doctors approached the board and all of them cited either having medical problem themselves or their immediate family member suffering from some medical issue."