Dehradun: Police registers case for alleged removal of kidney of a deceased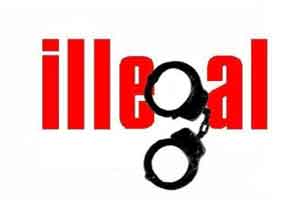 Hospital authorities at Jolly Grant-based multi-speciality hospital are facing some serious allegations from the police.

Police have registered a case against a doctor of the hospital for allegedly removing the kidney and eyes from the body of a girl who was undergoing treatment at the hospital.

A case has been registered at the local Gangnahar police, under different sections of Transplantation of Human Organs and Tissues Act . The case has been filed on a complaint by one Shanti Devi against a doctor working at a Jolly Grant-based hospital. Shanti Devi's 18-year old daughter was admitted at the hospital.

In her police complaint, Shantidevi stated that she had admitted her 18-year-old daughter Kajal in the hospital on December 5, 2015 after she complained of severe stomach pain and fever. But her condition deteriorated on December 7 and she was shifted to the ICU. "Then, we were asked to arrange for some units of blood for our daughter, so my husband and I had to leave her there unattended. When we came back, doctors said our girl had died during treatment," she added in her police complaint.

She claimed that two other daughters, who were present outside the ICU on that day, saw the doctor and two-three hospital staff members involved in operating upon the body of my daughter. "My daughters saw them removing the eyes (cornea) and kidneys from body of my deceased girl. When we tried to raise this issue there, the hospital authorities immediately pushed us out from there," Shantidevi told TOI.

On behalf of the Jolly Grant-based multi-speciality hospital Dr JP Sharma, chief medial superintendent of the hospital has clearly implied that before handing over the body of the deceased, the hospital follows the protocol of the attendants or family members to examine the body. They are also required to sign on our documents, and in this case also we have taken their signature(s) on our documents before delivering them the body. He completely denied the allegation saying the complaint against us is totally baseless and untrue.