Delhi Government to give free treatment to accident victims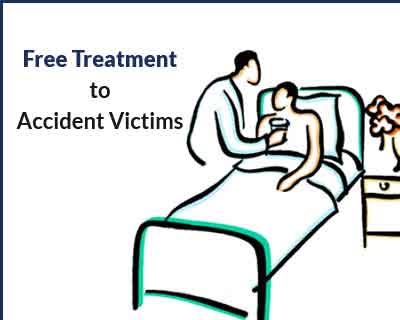 NEW DELHI: The Delhi Government announced to give free treatment and medical facilities to the accident victims.
Delhi Health Minister Satyendra Jain said the government is focusing on quality service delivery to the patients through Mohalla clinics.
"In accidental cases, time is the key and the patient should be admitted in the nearest medical facility by the police. We are coming up with an insurance policy where the accident cases will be treated free of cost," he said while speaking at the Delhi Health Dialogue organised by the Confederation of Indian Industry (CII).
He said the ruling AAP has provided incentives to those government doctors, who are doing exceptional work in their field.
"We plan to reassign the doctors, who are engaged in administration jobs in government hospitals to service delivery jobs. The plan is to optimally utilise the space in government hospitals which are lying vacant. The government will put air conditioners in all government hospitals," he added.
Jain further said that the government would be using the Private Public Partnership (PPP) model for services like dialysis, CT scan and MRI in the government hospitals, adding the government will pass 80 percent of the payment to the private hospital in 48 hours and the rest within a month for the same.
"We will focus more on women and children up to the age of five. Delhi should be the medical hub of India with so many doctors and institutes. We will digitize public health records in the government hospitals and then the private hospitals," he added.
He asserted that the government would soon provide clean drinking water from the taps, adding the process of cleaning up the city is on.
"We are asking the doctors who are above the age of 50 to come and join hands with the government so that we can create a better healthcare ecosystem in the state as knowledge sharing is most important. We are going to double the hospital beds in the government hospitals from 10,000 to 20,000 by year end of 2017," he added.