Delhi Govt Orders ACTION Against Moolchand Hospital for Defying SC Order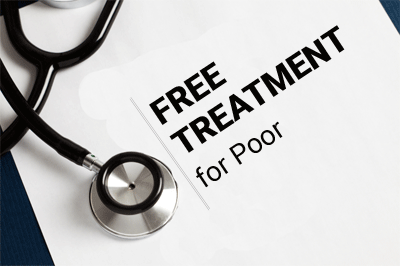 New Delhi: Two weeks after the Supreme Court ruled that private hospitals operating on subsidized government land will have to provide free treatment to a certain percentage of poor patients, the Delhi government has ordered "deemed fit" action against Moolchand Hospital for defying the said order.
Medical Dialogues had earlier reported that private hospitals which were based on subsidized government land would have to mandatorily provide 10 per cent treatment to In-Patient Department (IPD) and 25 per cent to the Out Patient Department (OPD) for free.
Read Also: Private Hospitals on Subsidized land will treat the poor for free, or face Shutdown: Supreme Court
The SC also directed that any resistance by the hospitals would lead to cancellation of the lease. It also sought a periodical report on compliance of its order from the Delhi government.
Following the order, the Director General of Health Services had sent a copy of the order to Mool Chand Khairati Ram Hospital and asked them to send a compliance report However to this, the hospital's medical administrator replied that they were evaluating legal remedies and requested that any proceedings be kept in abeyance till the matter was appropriately resolved by the court, reports TOI.
Now, in a letter written to the Land and Development Officer (L&DO) under the Ministry of Housing and Urban Affairs, the Director General of Health Services (DGHS) has ordered the authorities to take action against the hospital.
 "...You are requested to take necessary action, as deemed fit, against Shri Mool Chand Khairati Ram Hospital and Ayurvedic Research Institute," the DGHS wrote, as per TOI's report.
Further,  Rajiv Gandhi Cancer Institute was also sent a similar directive in view of the order on July 11, officials confirmed to the daily. This hospital's Medical Superintendent responded that the land allotted to them by the Delhi Development Authority was on institutional rates, not on concessional rates.
Any attempt to impose "unauthorised condition on the operation and functions of RGCI and RC – the hospital – would be challenged" in the appropriate legal for a, the medical superintendent added.
"In view of the above, you are requested to inform this directorate whether the land was allotted at concessional rates to Indraprastha Cancer Society (Rajiv Gandhi Cancer Institute and Research Centre). This may be kindly taken on top priority (sic)," the DGHS letter to L&DO further stated.
As many as 50 private hospitals in Delhi were provided lands at concessional rates, including Max Super Specialty Hospital (Saket), Fortis Escorts Heart Institute, Shanti Mukand Hospital, Dharamshila Cancer Hospital, Moolchand Hospital.