Delhi govt to procure 110 Life Support ambulances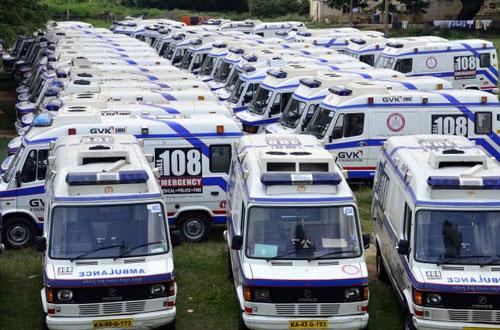 Delhi govt is reported to have signed an agreement for procurement of 110 ambulances- 100 for the Basic Life Support and 10 for Advanced Life Support Services ambulances. These ambulances will be equipped with Self-Collapsible Trolley Stretcher,Spine Board, Scoop Stretcher, Automated External Defibrillator (AED),Oxygen Delivery System, etc to handle medical emergencies. The Advanced Life Support (ALS) ambulances will also be equipped with TransportVentilator and Defibrillator cum Monitor, Syringe Pump and lifesavinginjectables.

For procurement of 10 Advanced Life Support (ALS) and 100 Basic LifeSupport (BLS) ambulances, as per Cabinet Decision, M/s HLL Lifecare Limitedwas engaged as Procurement

The delivery of 110 ambulances will be made within 135 days of signing of the agreement, as confirmed by UNI.

The Delhi Government in its cabinet decision on July 16 approved the implementation of 'free' ''Home to Hospital Care'' emergency medical response ambulance service to the people of Delhi through CATS. All three components of the 'Home to Hospital Care Service' would be in place by February 28, 2016.

The three components are new ambulances, Modern Control Room and Outsourcing of Operation and Maintenance of CATS ambulance service. The agreement for establishment and maintenance of control room was signed with M/S Wipro 10 days ago. The 'Home to Hospital Care' is proposed to start from March 1, 2016, the government official said.

The agreement for procurement of 10 Advanced Life Support (ALS) and100 Basic Life Support (BLS) ambulances was signed in presence of Delhi Health Minister Satyendar Jain, an official from the Delhi government said today.

''Yesterday, the agreement was signed between Centralised Accident and Trauma Services (CATS) and M/s Bafna Healthcare Pvt Ltd and M/s Tata Motors Limited (Consortium partners) for supply of 110 new ambulances in the presence of the Delhi Health Minister,'' the official said.