Delhi HC slams Centre on Doctor Shortage, Violence Against Doctors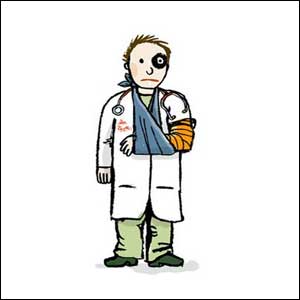 Court has asked the Centre to furnish data on the ratio between doctors and patients and between patients and other personnel in the hospitals operated by the central government.
New Delhi: Which was the last year when the government recruited doctors for its hospitals here, the Delhi High Court asked the Centre .
A bench of Acting Chief Justice Gita Mittal and Justice C Hari Shankar asked the Centre to inform it since when the posts of doctors have been lying vacant.The court raised the questions after it was dissatisfied with the Centre's report that there was massive increase in the number of doctors in its hospitals in the last five years. Indian Express reports that the Centre had submitted an affidavit, stating that while the number of patients had increased by 1,766 per cent, the number of doctors had expanded by 630 per cent in 2016.
"We are unable to figure out… You will say what is the optimal standard as far as patient to doctor ratio is concerned. We are aware how doctors are recruited… Nowhere in the affidavit is it stated that the number of doctors increased in proportion to patients,
" the bench responding to the report. The court has now asking the Centre to submit a "one-page report", showing increase in patients with regards to each medical department vis-a-vis the departmental increase in doctors.
It also sought to know the exact number of doctors in the government hospitals in the national capital.
The bench said it had initiated the issue on its own while dealing with the growing incidents of attacks on government doctors by patients or their relatives.
The court asked the authorities to file a status report by August 22.
The observations came during the hearing of a plea initiated by the court on its own after perusing a news report on rise in violent attacks on doctors.It also asked the Delhi Police to furnish a status report with regard to providing security in hospitals to meet such violent situations.
The court had on May 3 initiated the PIL based on the report that doctors in public hospitals were being subjected to extreme violence.
Stressing the need to provide security and better facilities to the doctors and patients, the bench had asked the authorities about the number of cases they have lodged in this regard and also the prosecution carried out.
On perusing the report which said that resident doctors of All India Institute of Medical Sciences have decided to take self-defence classes, the bench had observed "this needs to be taken care by the authorities and steps have to be taken in this regard".