Delhi High Court pulls up Max Hospital in a Kidney Transplant Case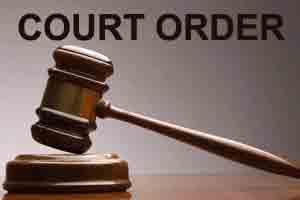 New Delhi: The Delhi High Court directed Max Super Speciality Hospital to immediately grant permission to a woman for donating one of her kidneys to her son-in-laws father, whose both kidneys have stopped functioning two years ago.
The court pulled up Max Super Speciality Hospital, Shalimar Bagh in north Delhi for not granting permission for donating the organ on the ground that there were some financial transactions between the two families.
"It is normal in the Indian society for a son-in-law to help in-laws in need," Justice Sanjeev Sachdeva said.
The court also noted that patient-petitioner Sanjay Yogi Goel, who had filed the plea through his wife, was undergoing dialysis thrice a week and his condition was deteriorating.
"The case is pending since March 2017. In view of this, the authorisation committee (of Max Hospital, Shalimar Bagh) is directed to forthwith grant permission to the proposed donor (woman) to donate one of her kidneys to the proposed donee (Goel)," the judge said.
The court passed the order while disposing of Goels petition filed through advocates Rajiv Bajaj and Paras Chawla, seeking quashing of the hospital authoritys decision denying permission for donating the organ and a direction to permit the man to undergo kidney transplant operation at the hospital.
The counsel said the hospitals authorisation committee had rejected the case of petitioner under the Transplantation of Human Organs and Tissues Act, 1994 without giving reasons.
They said there is a family connection between the proposed donor and the recipient and there was no commercial financial transaction, as prohibited under the Act.
The man had also filed an appeal before the appellate authority which also refused to grant permission.
The court while passing the order said the appellate authority has shut its eyes to the relationship of the parties which is that of a close relation, if not mere relatives.
Goel said that his other family members could not donate a kidney due to medical or personal reasons and the woman has stated in her affidavit that she was ready to donate the organ of her free will.