Delhi hospital under the scanner of CCI for overcharging on consumables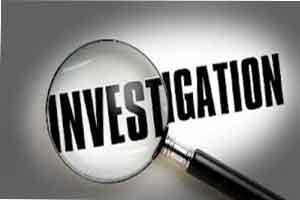 Max Super Specialty Hospital, Patparganj and Becton Dickson India Pvt Ltd, a manufacturer of disposable syringes, have come under the scanner of the Competition Commission of India (CCI) after an allegation by a patient that the latter is providing syringe exclusively to the hospital.

In simple terms, it has been alleged that Becton Dickson is supplying Max Hospital disposable syringe exclusively, which means that there are only Becton Dickson syringes available at the hospital. In turn, this has been alleged to be supplied to the patients at a higher than MRP cost (at the hospital premise).

The allegation was unfold after a complaint filed by Vijay Sharma. He reported in his complaint that he had purchased a disposable syringe of a particular brand of Becton Dickson of a specified size from the inhouse pharmacy of Max Hospital in Patparganj for Rs 19.50, the maximum retail price (MRP) printed on it. Later, when Sharma purchased the same syringe of the same company, brand and quality from a store in Ashok Vihar he had to pay only Rs 10 against a printed MRP of Rs 11.50.

The CCI immediately took notice of the situation after having observed that an admitted patient hardly has any option to purchase an item from outside. The status quo in case of Max Hospital only strengthens the fact that the hospital is in a situation to take advantage, and in connivance with Becton Dickson had charged a higher price by raising the MRP, which was unfair, as implied in a report by TOI. Even Sharma pointed out that Becton Dickson, being the sole supplier of disposable syringes to the hospital, was abusing its dominant position.

As reported by TOI, Competition Commission of India (CCI) has found Max Super Specialty Hospital, Patparganj and Becton Dickson India Pvt Ltd,  prima facie guilty of colluding to sell disposal syringes from the hospital's inhouse pharmacy at double the open market price.

The CCI has asked its director general to investigate the issue within 60 days and to fix responsibility on officials or persons who were in charge in the two establishments if it found that the Competition Act 2002 was violated.

Gurmit Singh of Translumina, a domestic manufacturer of drug eluting stents and joint forum coordinator of the Association of Indian Medical Device Industry (AIMED) is implied to have said that such an allegation only heightens the fact that the common man is not left with any choice but to buy a product at a higher price. This decision is also influenced by the hospitals who insist that imported products are better in quality. As a result, government has to intervene to cap prices through NPPA.