Delhi hospitals to increase bed capacity by 20 percent to tackle dengue outbreak: Minister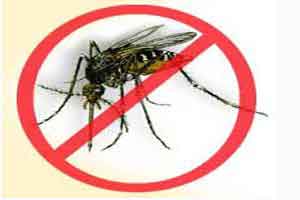 New Delhi: The Delhi government issued instructions to state-run and private hospitals and nursing homes to increase their bed capacity by up to 20 percent for the next six months to deal with the possible outbreak of dengue and chikungunya.
Health Minister Satyendar Jain said 50 cases of dengue and 105 cases of chikungunya had been reported in the national capital this year.
The government has banned over-the-counter sale of nonsteroidal anti-inflammatory drugs such as Aspirin and Brufen as their use may "pose a threat" to dengue and chikungunya patients.
"We have directed all hospitals, both private and government, and nursing homes to increase bed capacity by up to 20 per cent for six months so that there will be no shortage of beds for chikungunya and dengue patients," the health minister told reporters here.
He said with this move, around 4,000 beds will be augmented in the existing capacity at all hospitals in the capital.
The government will also launch an awareness campaign about vector-borne diseases.
"To aware people about dengue and chikungunya, we will soon launch a campaign on a large scale. We have directed officials to install 2,000 hoardings at bus stands and other places. We will put up advertisements in metro rail as well," Jain added.
Asked whether the government would open fever clinics as it did last year, Jain answered in the affirmative.