Delhi: Medical Council to conduct survey to spot QUACKS in the city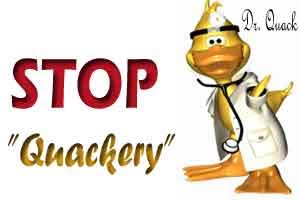 New Delhi: In an effort to eradicate the menace of quackery in healthcare, the Delhi Medical Council (DMC) is launching a survey in Delhi, to carry out a census of persons and centres involved in the fake medical activity.
Till now, the council has been going with a rough figure of 50,000 of quacks, although it is still not clear, how the figure was arrived at. To address this issue and initiate action thereafter, the council is now on the hunt to enumerate these fake medical practitioners.
To make the initiative successful, the DMC has invited an expression of Interest from the NGOs, Marketing, survey and research organizations and any other entity having the logistics and experience in the aforesaid field so as to create an authentic data of quacks in Delhi.
" A total of 50,000 quacks would mean over 700 quacks in one assembly constituency and one quack for every 400 Delhi residents, which is not possible. We have to learn the extent of the problem first and then plan to make the state quack-free," said Dr Arun Gupta, president of the DMC told HT.
"Currently, we work on tip-offs and raid clinics we suspect are run by the quack. In many cases, the quacks are tipped off and we are not able to catch them or keep them in because they are well connected with the cops. And, when the cases proceed to court, we have seen the quacks continuing with their practice as the cases drag on," Dr Gupta added.
One of the functions of the Council is to ensure that no unqualified person practices allopathy i.e. to ensure the eradication of the menace of quackery from the NCT of Delhi. In this regard, Criminal Prosecutions have been initiated against quacks by the DMC.
The Delhi Medical Council (DMC) has been constituted under the Delhi Medical Council Act for maintenance of a register of medical practitioners who are engaged in the practice of the modern scientific system of medicine and all its branches in the NCT of Delhi and the matters connected therewith.