Delhi: Mob vandalizes Dr Baba saheb Ambedkar hospital after a patient dies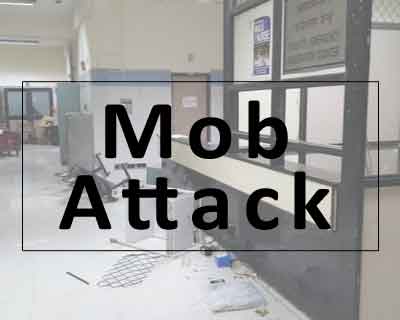 New Delhi: Late Last evening witnessed a mob of around 40 attendants, creating a ruckus and vandalizing the property of Dr. Baba Saheb Ambedkar Hospital, after the death of an RTA patient. The mob is reported to have vandalized large sections of the hospital including the emergency room, the hallway, and even the minor OT.
The case was of one Parvez, age 40 years, who met with a truck accident and was rushed to Dr. Baba Saheb Ambedkar Hospital. The patient is reported to have suffered massive blood loss and was brought to the hospital in a state of shock . Owing to his feeble condition and high blood loss, the patient finally succumbed to his injuries at around 9.30 pm at night. By that time, a crowd of 30-40 attendants had gathered at the hospital. Alleging the doctor's fault in unable to prevent the blood loss, the crowd began creating ruckus and vandalizing the hospital property. Seeing the crowd in action, the security personnel deployed at the hospital fled. The doctors and medical staff also ran away fearing their security, leaving the mob to its vandalism. Fortunately, no hospital staff was attacked/injured in the process.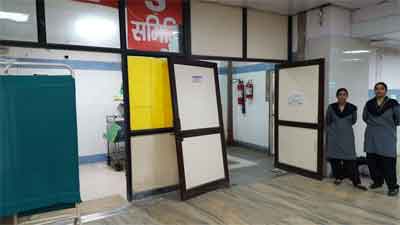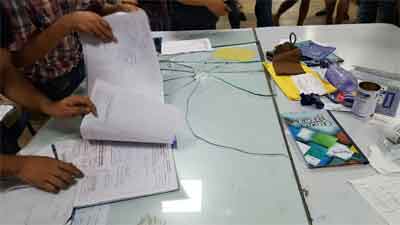 The mob is reported to have completely vandalized the emergency room as well as operations theater.  Doors, windows, hospital property etc, at the hallway has also been broken.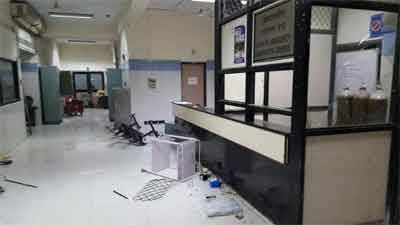 An institutional FIR has been lodged by the Hospital Medical Superintendent under the relevant sections of the IPC as well as Delhi Medicare Service Personnel and Medicare Service Institutions (Prevention of Violence and Damage to Property) Act, 2008
Read Also : 
Doctors' Protection in Delhi: What Law says