Delhi Police unearths medical college admisssion racket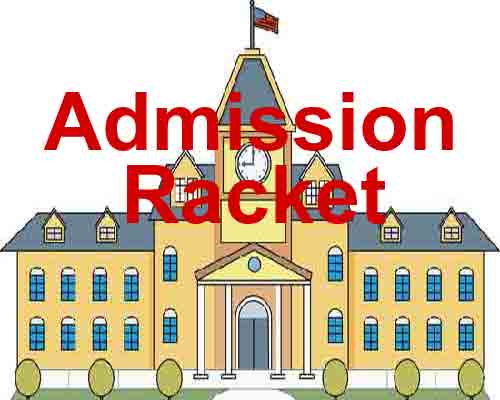 New Delhi: In a shocking incident reported by Deccan Herald , Delhi Police has come across a Medical college admission racket, whereby a Gang promises parents admission into premier medical colleges of the capital for a payment of Rs 70-80 lakhs.

This comes after a Shahadra based doctor approached the police claiming to be duped by this gang, with promises of admission for his daughter. "The complainant met the gang members in 2013. He paid over Rs 11 lakh in two years, but no admission was provided," said a police officer to Deccan herald. The man has named four men.

As per the accounts of the doctor, the so-called gang-leader met with him in a Cafe in Connaught Place, claiming to be a very influential person having a strong network in Delhi university and its corresponding medical colleges. The gang, finally convinced the doctor of their reach, and promised him an admission into Delhi's premier Maulana Azad Medical College for a payment between  Rs 70-80 Lakhs. The doctor, following this deposited Rs 6.5 lakh in a bank account maintained in Madhya Pradesh's Ujjain district in July 2013.  The admission didn't happen the following academic session, when the gang further promised admission next year.

The said doctor again deposited Rs 5 Lakh, but again the admission didn't happen the same year.

As reported by Deccan Herald, the man had initially filed a complaint with Shahdara police station. When no action was initiated, he went on to approach the top brass of Delhi Police. An e-mail was also sent to Delhi Police Commissioner Bhim Sain Bassi. A case under sections 120-B (criminal conspiracy), 406 (criminal breach of trust) and 420 (cheating) of the Indian Penal Code was filed on Friday. "We are probing the allegations," the officer said.