Delhi will get rid of mosquito-borne diseases: Kejriwal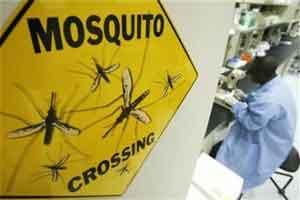 New Delhi: Chief Minister Arvind Kejriwal said that Delhi would be made mosquito-free to eliminate vector-borne diseases such as dengue and chikungunya, and directed authorities to make a comprehensive plan for it.
The directions were issued at a high-level meeting of officers from the three municipal corporations and the Delhi government, chaired by the chief minister.
"Delhi will be made mosquito-free. We will have to get rid of mosquito-borne diseases. It will be made a people's movement. It is only possible with people's participation," Kejriwal tweeted.
He also wrote to Union Health Minister J P Nadda requesting him to reserve 10 per cent of beds in the central government-run hospitals for the treatment of dengue and chikungunya patients.
In his letter to Nadda, Kejriwal also requested him to conduct research to find some measures either to get rid of these mosquitoes or some effective treatment of these diseases, as the incidence of these diseases is increasing by the year.
Ahead of the MCD polls last month, Kejriwal had said that the people of Delhi would have only themselves to blame if they voted for the BJP and their children fell prey to dengue.
Briefing about today's meeting, Deputy Chief Minister Manish Sisodia said that the chief minister has also directed to increase beds in all government hospitals by up to 20 per cent for the treatment of fever patients.
This is the first meeting held by the chief minister to review preparedness to deal with dengue and chikungunya cases.
He said that to ensure that fever patients don't have to face problems, the chief minister has also ordered to set up a control room with a helpline number where people can get information about the availability of beds in a particular hospital.
As per the plan, online database of beds in government hospitals will be created, he said.
"The control room will help fever patients get beds in government hospitals. Like last year, the government will also fix the maximum fee for dengue and chikungunya tests in the city," Sisodia said.
He said, "Once there is a spurt in dengue and chikungunya cases, we will put a ban on the sale of Brufen group of medicines whose consumption leads to complications."
The deputy chief minister said that Kejriwal would again hold a review meeting in the next 10-15 days.
Sisodia also said that to prepare the proposal, officers from the central government will also be involved.
Till April 15 this year, 27 cases of dengue and 79 chikungunya cases have been reported.
Last year, 4,431 cases of dengue and 7,760 cases of chikungunya were reported in Delhi.