Demand for AIIMS Manethi: Former MP joins protest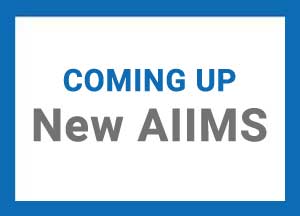 Chandigarh: Former MP and Haryana Pradesh Congress Committee president Ashok Tanwar on Thursday said that Chief Minister Manohar Lal Khattar had announced to set-up AIIMS at Manethi for which 220 acres of land was acquired by the BJP government but it proved to be a mere 'jumla' like other promises.
The Haryana Congress chief said that the Chief Minister made more than 4600 announcements during the last four years but most of these have proved to be mere jumlas.
On October 16, when Dr Tanwar has visited Manethi he had promised the people that if their demand for AIIMS is not fulfilled he will join them in the 'dharna'. To honour the promise, he reached Manethi and joined them today. Dr Tanwar said that the Congress party fully supports the demand of Manethi people and AIIMS will be set-up in this village when Congress comes to power.
The HPCC president also joined 'dharna' at village Mohanpur today where the parents and the local people are agitating demanding effective steps to recover the missing girl of 13 years. He said that it is a pity that the Prime Minister had given the slogan of "Beti Bachao-Beti Padhao" in Haryana itself but the women and girls are not secure in the state and it proves the inefficiency of the state government.
He charged the state government for not taking any action in this matter and keeping silent. He demanded that immediate step be taken for the recovery of the missing girl. He expressed sympathy with the girls' parents and said that his party stands with them for their fight against the government.
Dr Tanwar led the delegation to give a memorandum to the Deputy Commissioner in this matter but as the DC office was closed he went on foot to the residence of the DC to give the memorandum.