Complicated crown root fracture managed by reattaching the disjointed crown fragment- Case report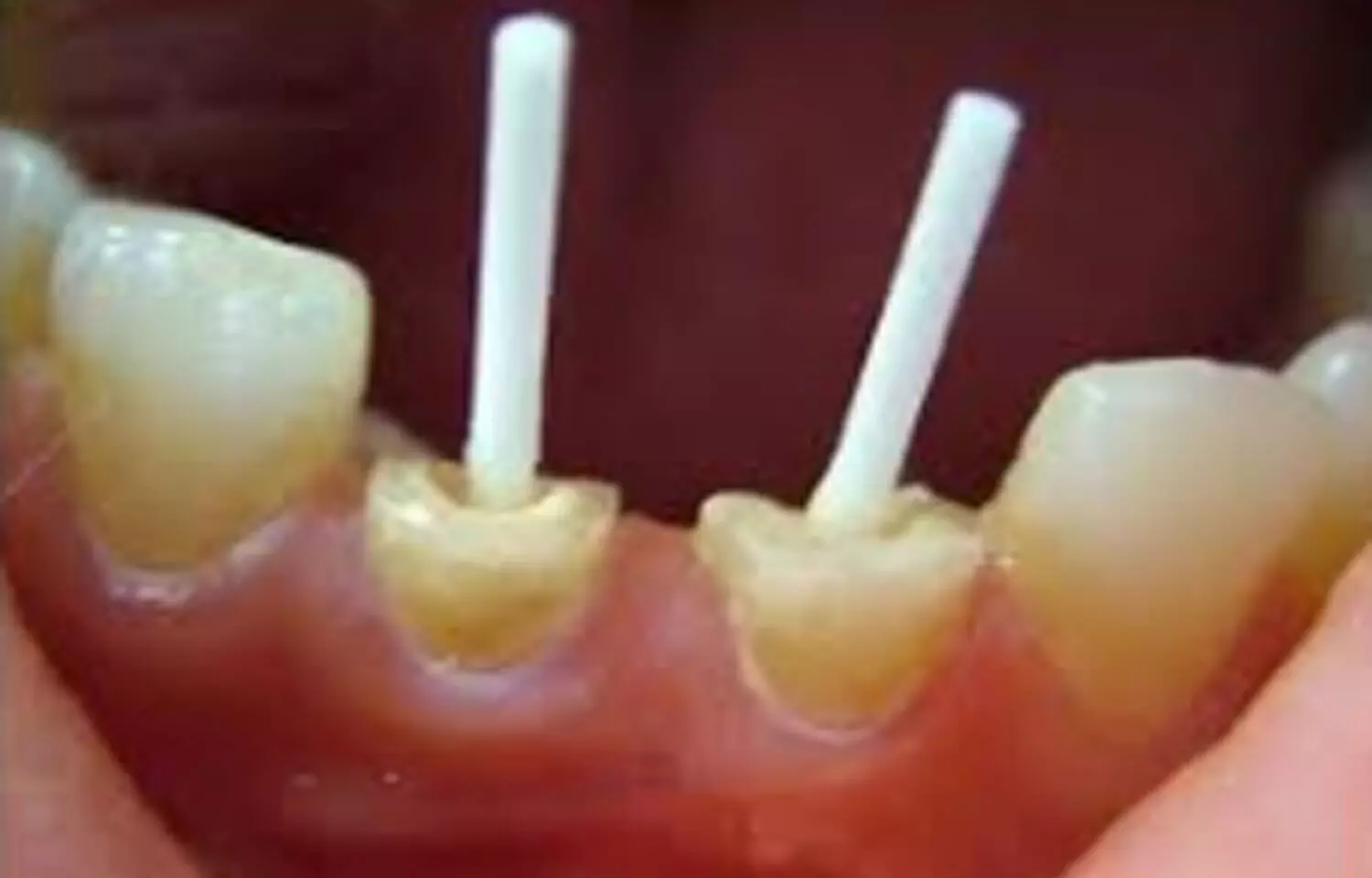 C Saha and associates from the Department of Conservative Dentistry and Endodontics, Dr. ZA Dental College, AMU, Aligarh, Uttar Pradesh, India have recently observed a series of two case reports where they observed that cases of complicated crown root fracture when managed by utilizing fiber post to reattach the disjointed crown fragment showed reliable retentivity and periodontal health at 1-year follow-up.

The study is published in the Journal of Dental Research and Review.
Advancement in the adhesive system has made fragment reattachment a viable treatment option for treating tooth fractures. It offers a simple and conservative technique to restore esthetics and function. Reattachment of a completely disjointed crown may need additional fiber post retention due to the greater functional load borne by the fragment.
Hence, the authors studied two cases, one of a 20-year-old female patient and the other of a 25-year-old male. In the first case, the patient presented with traumatic dental injury on her upper front teeth. Intraoral examination revealed a horizontal fracture running through the cervical third of the buccal surface of tooth 22. The crown was freely movable and could be completely split along the fracture line. The fracture line ran circumferentially along the cervical third of crown in the buccal surface and extended subgingival along the palatal surface. The natural tooth was retained by re-adhering the tooth fragment with the aid of fiber post retention.
In the second case study, the patient reported with fractured upper front teeth after a road traffic accident. Intraoral examination revealed that both maxillary central incisors (11 and 21) had a fracture line running through the cervical third of the crown. The fracture line of teeth 11 and 21 were supra-gingival on the labial aspect and below the gingival margin on the palatal aspect. Both the crowns were completely mobile and disengaged and were kept in place intraorally by subgingival adherence of the fractured fragment to the periodontal ligament. The same line of treatment plan yielded better results.
Hence, the authors concluded that "Reattachment of disjointed crown fragment utilizing fiber-reinforced post in a crown root fracture may offer the simplicity of clinical technique and chairside time while achieving pleasing esthetics and functional results. Treatment assessment in reattaching disjointed crown with the cemental extension should involve restorative and periodontal considerations to achieve clinical longevity."
Source : Journal of Dental Research and Review