Diode Laser effective in Oral Soft Tissue Biopsies, Study says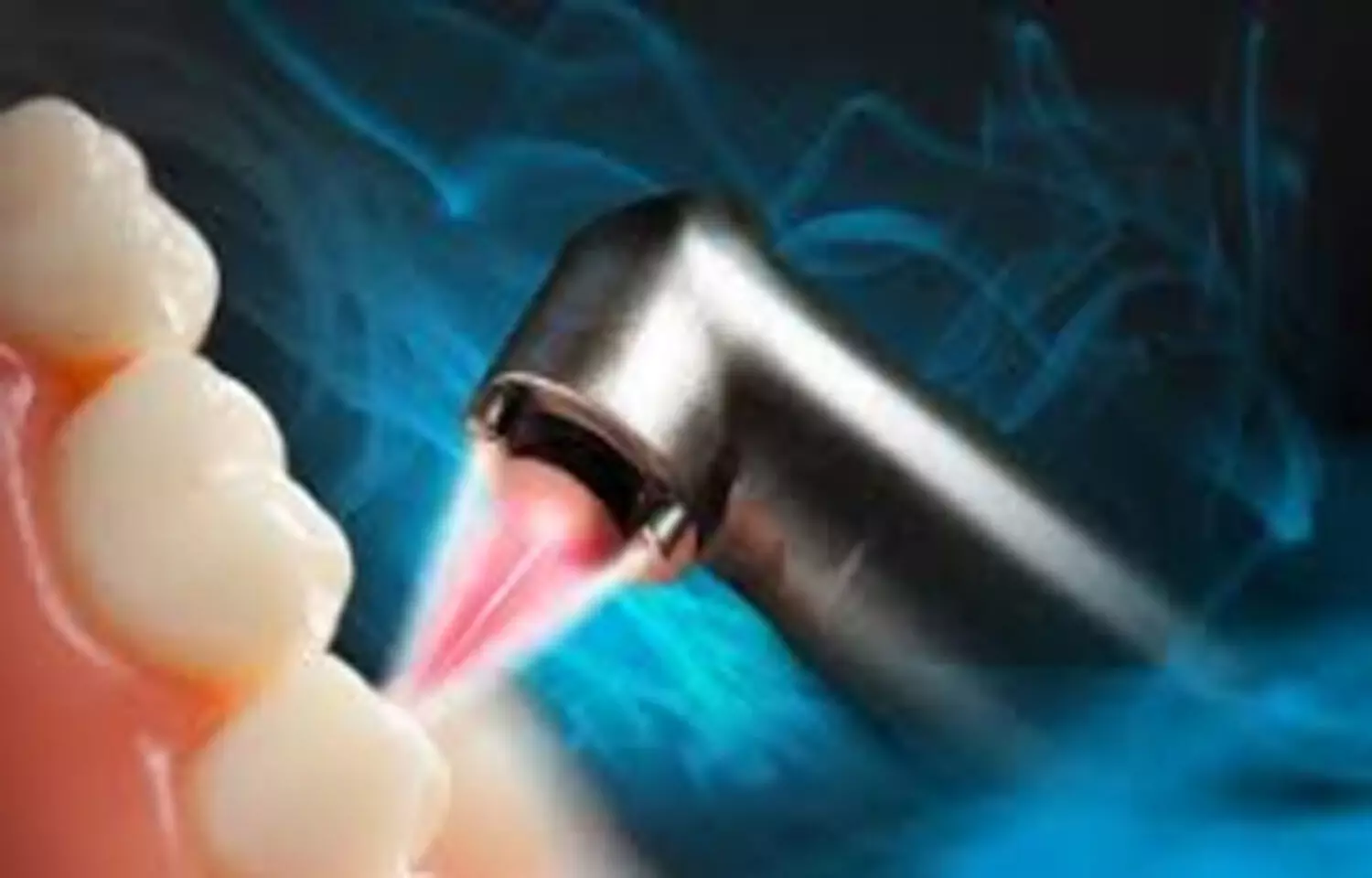 Recent research has noted that A 976 nm diode laser demonstrated good surgical effectiveness that provoked little peripheral damage in the cut edges and allowed a safe histological diagnosis of oral soft tissue lesions. The study is published in the International Journal of Dentistry.
According to the actual literature, it is always possible to make a diagnosis when performing laser biopsies, but to determine the real extension of the sick tissue, a good operator's skill and knowledge in laser surgery are required. Laser-induced thermal effects can preclude a safe histological evaluation of biopsy resection margins. Hence, Gaspare Palaia and associates from the University of Rome, Department of Oral and Maxillofacial Sciences, Rome, Italy carried out the study aimed to evaluate the suitability of a 976 nm diode laser in oral soft tissue biopsies in an ex vivo study. A 976 nm diode laser (Solase®, Lazon Medical Laser, China) has been used in the contact mode, using a 400 μm fiber tip, at different parameters from 4 to 6 W in the continuous wave (CW), with a fluence between 3184 and 4777 J/cm2, and pulsed wave (PW) mode, with a fluence between 3184 and 4777 J/cm2, to obtain 30 samples from fresh pig cadaver tongues.
All specimens were subdivided into 6 groups (from A to F), and each group consisted of 5 samples. Two sections were obtained from each sample. A histological analysis was performed using an optical microscope at magnifications of 5x and 10x. Statistical analysis was carried out using Kruskal–Wallis and Dunn's tests.
The results revealed that-
a. Histological readability was optimal in all the samples.
b. The thermal damage was negligible in all groups.
c. The average thermal damage was 208.40±133.81μm in the epithelial tissue and 330.14±147.45μm in the connective tissue.
d. The statistical analysis showed no differences between the groups.
Therefore, the authors concluded that "976 nm diode laser may be safely used in the excision of oral lesions with a suitable width of resection margins. The highest amount of damage recorded was 689.575 μm in the epithelium and 964.24μm in the connective tissue. No statistically significant differences were found among the groups."
The researchers further suggested the use of a lower power that allows a good clinical cut in the PW mode to minimize the risk of generating heavy thermal damage in the treated tissue.
Source : International Journal of Dentistry