E. faecalis linked to increased periodontitis-associated biofilm, Study says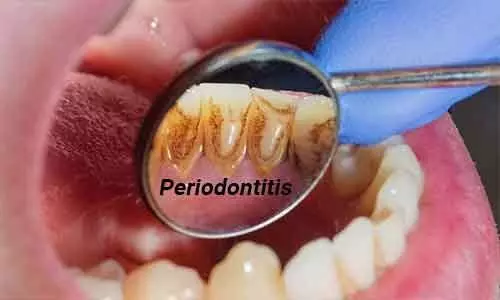 According to recent research, it has been noted that Enterococcus spp. Have an increased prevalence in periodontitis‐associated biofilm, as published in the Journal of Periodontology.
Laís Christina P. Espíndola and colleagues from the Department of Medical Microbiology, Institute of Microbiology, Federal University of Rio de Janeiro, Rio de Janeiro, RJ, Brazil conducted the present study to evaluate the prevalence, virulence and antimicrobial susceptibility of enterococci isolated from the subgingival microbiota of patients with different periodontal status.
Subgingival biofilm was obtained from individuals with periodontal health (PH) (n = 139), gingivitis (n = 103), and periodontitis (n = 305) and cultivated on selective media. Isolated strains were identified by mass spectrometry.
Antimicrobial sensitivity was determined by disk diffusion, virulence genes by polymerase chain reaction, and the subgingival microbiota by checkerboard. Differences among groups were assessed by Kruskal‒Wallis, Mann‒Whitney, and Chi‐square tests.
The key findings highlighted were-
Enterococcus spp. were isolated from 7.4% of all samples; 53.7% were Enterococcus faecalis.
They were more prevalent in periodontitis (9.8%) and gingivitis (7.8%) than PH (2.2%; P <0.05), but no differences among stages of disease severity were observed.
High rates of low susceptibility/resistance (>64%) to at least one antimicrobial were observed.
Predominant virulence factors included ace (64.3%), asa (39.3%), and esp (35.7%).
Fusobacterium nucleatum was prevalent in the subgingival microbiota of enterococci+ individuals, whereas Dialister pneumosintes was found in low frequency in patients with bopD+ enterococci.
Oral streptococci were prevalent (>70%) in patients carrying enterococci susceptible to doxycycline (P <0.05), usually bopD‐ and esp‐ (P <0.01).
Hence, the authors concluded that "E. faecalis is increased in periodontitis‐associated biofilm. Oral enterococci carry virulence genes and express resistance to some antibiotics commonly used in dentistry, such as ciprofloxacin and erythromycin. Specific subgingival taxa are associated with oral enterococci, suggesting they may interact with species of the dysbiotic periodontitis biofilm, constituting a potential source of factors to tissue destruction, antibiotic resistance dissemination, and poor response to periodontal therapy."
Source : Journal of Periodontology