Elevated mean platelet volume in red oral lichen may indicate functional kidney damage: Study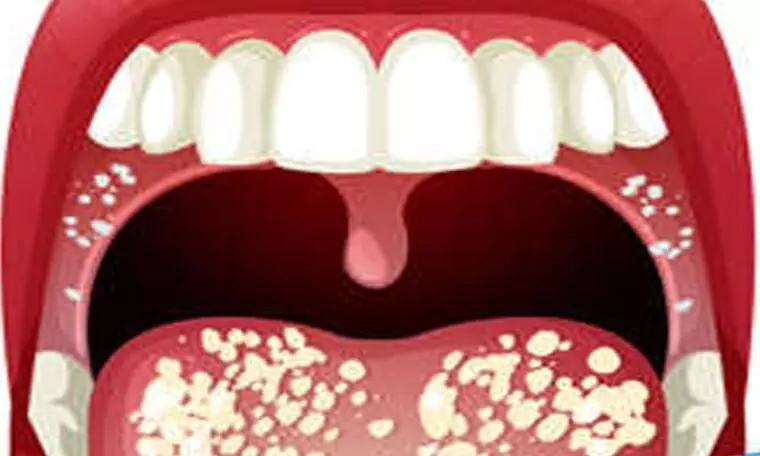 According to a recent research published in the BMC Oral Health, it has been found out that mean platelet volume (MPV) might play roles in inflammation in oral lichen planus (OLP).

oral lichen planus (OLP) is one type of chronic inflammatory disorders. Platelets might be a potential therapeutic target for OLP, and it might be a risk factor for liver and kidney diseases. However, OLP patients' platelet parameters and biochemical features of liver and kidney function have not been well studied.
Hence, Hui Yao and associates from the Department of Oral Medicine, Shanghai Ninth People's Hospital, Shanghai Jiao Tong University School of Medicine, Shanghai, China carried out the present retrospective observational study aims to assess platelet count, mean platelet volume (MPV), blood biochemical tests for liver and kidney function in Chinese oral lichen planus (OLP) patients.
Eighty pathologically confirmed OLP patients and 51 healthy controls were enrolled. Data on full blood count and biochemical tests were obtained from the electronic medical record system of the hospital.
The results showed that -
a. MPV was elevated in OLP patients compared to controls (10.68 ± 0.97 fL versus 10.33 ± 0.89 fL, P = 0.042) while platelet count showed no difference between them.
b. Red-form OLP group had increased blood urea nitrogen (BUN, 5.24 ± 1.15 mmol/L versus 4.69 ± 0.98 mmol/L, P = 0.036) than white-form OLP group.
c. By contrast, there were no differences between those two groups in the other variables including MPV, alanine aminotransferase (ALT), aspartate aminotransferase (AST), and creatinine.
d. In terms of C-reactive protein (CRP), 92.5% of the OLP patients had a value of less than 3.48 mg/L. e. Besides, 75% of the OLP patients were overweight with body mass index (BMI) more than 25 kg/m2.
Therefore, the authors concluded that "MPV is elevated in OLP patients, and red-form OLP (RF-OLP) group has higher BUN than white form OLP (WF-OLP) patients. These findings suggest that mean platelet volume (MPV) might play vital roles in the inflammatory mechanism in OLP and RF-OLP might be associated with the functional damage or reduction of the kidney."
Source : BMC Oral Health