Modified Mandibular Splint may reduce nocturnal symptoms in PTSD patients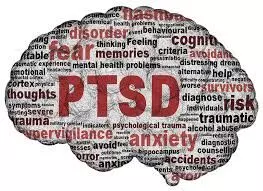 Recent research reveals that a thicker-than-conventional removable soft mandibular splint is effective in attenuating the nocturnal symptomatology of PTSD: sleep disruptions, nocturnal headaches, and nightmares.

The study is published in the International Dental Journal.
Based on a series of clinical observations that a thicker mandibular splint than that commonly used to treat bruxism and related craniomandibular myofascial pain reduced post-traumatic stress disorder (PTSD) nocturnal symptomatology (sleep disruptions, headaches, and nightmares), this study of 100 PTSD participants was undertaken by Donald B.Giddon and colleagues from the Developmental Biology, Harvard School of Dental Medicine, Harvard University, Boston, MA, USA to systematically establish 'proof of concept' of the therapeutic effectiveness of this modified splinting procedure.
Following the fabrication of splints thicker than those conventionally used, the effectiveness of this new procedure used by dentists was determined by comparing the self-reported frequency and intensity/severity of PTSD symptomatology during a seven-night pretreatment baseline period without the splint with a second seven-night period in which the modified splint was inserted.
The scoring for the three dependent measures (sleep disruptions, headaches, and nightmares) was based on the frequencies on a scale from 0–7 multiplied by the intensity/severity on a scale of 1–10.
The interesting results demonstrated that –
Compared with the pre-splint baseline period, the insertion of the thickened splint resulted in a highly significant reduction of sleep disruption, nocturnal headaches, and nightmares.
A second seven-night control period without the splint was followed by a second seven-night period with the splint, reproducing the effectiveness of the first splinting period.
Hence, this led the authors to conclude that "the modified splinting procedure is quite effective in reducing key nocturnal symptoms in PTSD patients."
Given the limited efficacy of pharmacologic interventions for PTSD, use of the procedure described here should be considered as an adjunctive or alternative option for treating PTSD, they further inferred.
Source : International Dental Journal