Nonsurgical periodontal therapy effective with low or absent pain, Study says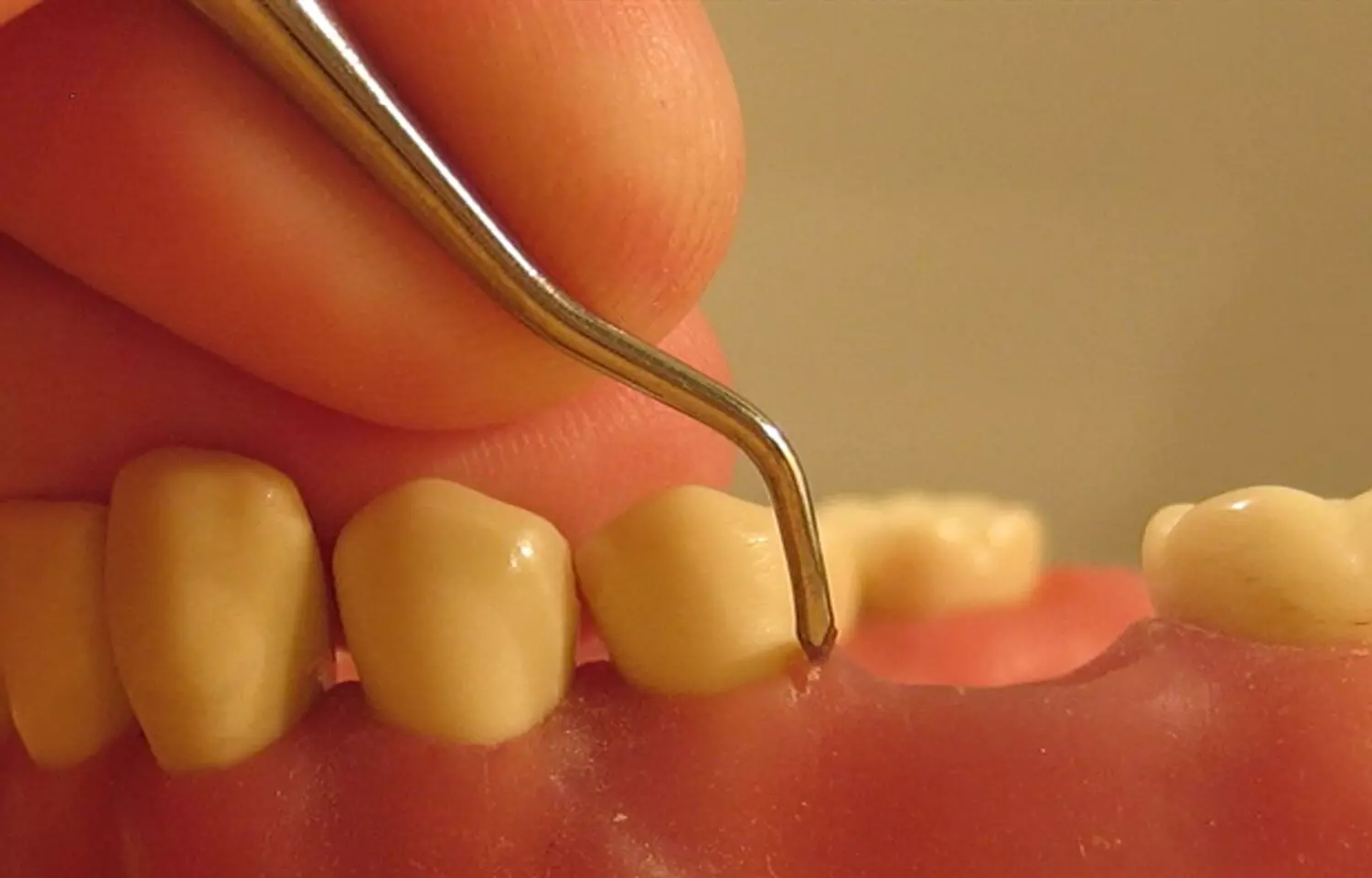 effective procedure in periodontics
Researchers from a recent study have highlighted that non surgical periodontal therapy is associated with low pain or absent pain, as published in the Journal of Indian Society of Periodontology.
Knowledge on the role of biofilm in the etiopathogenesis of periodontitis has guided practitioners during the provision of periodontal therapy. The main aim of the periodontitis treatment is to remove the subgingival biofilm and to prevent the recurrence of biofilm accumulation.

Nonsurgical periodontal therapy comprises the first phase of periodontitis treatment. In this phase, guidance procedures for biofilm control and scaling and root planing are performed. Nonsurgical periodontal therapy is a consolidated and extremely effective procedure in periodontics.
However, the procedure of scaling and root planing may be associated with posttreatment pain. There has been much controversy on the information regarding discomfort after periodontal intervention, and few studies have evaluated the experience of pain associated with periodontal therapy.
Hence, Beatriz Ribeiro Palheiros and colleagues from the Pathology and Dental Surgery, Faculty of Dentistry, Federal University of Minas Gerais, Belo Horizonte, MG, Brazil conducted the cross-sectional study to assess the analgesic consumption and the frequency and intensity of pain after nonsurgical periodontal therapy, as well as to associate these factors with the extent and severity of periodontitis and with the degree of anxiety before the procedure.
Fifty-one patients with chronic periodontitis were recruited. The degree of previous anxiety was assessed with the dental anxiety scale questionnaire. Periodontal data were obtained by means of clinical examination and circumferential probing performed by undergraduate students, supervised by a clinical lecturer. The teeth submitted to treatment in the session were registered.
Analgesic consumption was recorded 7 days after periodontal intervention. To measure pain, a visual analog scale was used. The patient was instructed to record the pain intensity at 2, 4, 8, 24, and 48 h after subgingival scaling. Differences in pain intensity between periods after nonsurgical periodontal therapy were performed using Anova test. P < 0.05 was statistically significant.
The results showed that-
There was no relevant difference between groups in all variables used in the study (P > 0.05).
The use of analgesics was significantly more frequent among individuals who had reported higher levels of pain.
The degree of anxiety before treatment was similar among groups (P > 0.05).
Most individuals reported no pain or mild pain (P < 0.05).
Therefore, the authors concluded that "nonsurgical periodontal therapy is associated with low pain or absent pain. These results collaborate significantly to demystify the fact that periodontal intervention is associated with pain, which is an important factor that impacts patient motivation, adherence to the treatment, and the success of periodontal therapy."
Source : Journal of Indian Society of Periodontology