Proanthocyanidin protects enamel against initial erosions, Study finds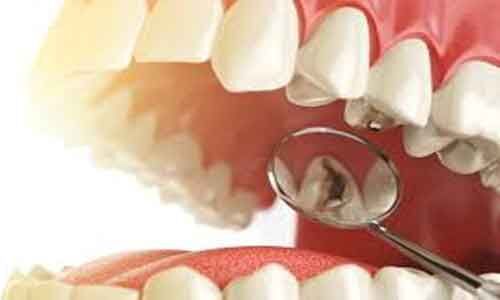 Recent research published in the American Journal of Dentistry has revealed that Proanthocyanidin protects the enamel against initial erosive challenge when applied over acquired pellicle.

Concurrently with the growing interest in CAD-CAM systems, several new materials of different chemical nature have become available. As an alternative to ceramics, numerous polymer-based materials have recently been proposed for permanent prosthetic restorations.

Hence, Ana Paula Boteon and colleagues from the Department of Restorative Dentistry, Endodontics and Dental Materials, Bauru School of Dentistry, University of São Paulo, Bauru, Brazil conducted the study to test the CAD-CAM polymer-based materials available on the market, comparing mean flexural strength, Weibull characteristic strength and Weibull modulus.
The authors tested seven different types of polymer-based blocks. These included- Lava Ultimate, 3M; Brilliant Crios, Coltene; Cerasmart, GC; Block HC, Shofu; Katana Avencia, Noritake; Grandio Blocs, Voco; Tetric CAD, and Ivoclar-Vivadent. Specimens were cut out from blocks, finished, polished, and tested in a three-point bending test apparatus until failure (n=30). Flexural strength, Weibull characteristic strength, and Weibull modulus was calculated. Flexural strength data were statistically analyzed. ANOVA on Ranks was applied, followed by Dunn's test for post hoc comparisons (P= 0.05).
The findings were-
a. Different letters in parentheses label statistically significant differences: Grandio Blocs 266±24(a), Brilliant Crios 259±21(ab); Tetric CAD 254±15(ab); Katana Avencia 241±29(bc); Cerasmart 221±24(cd); Lava Ultimate 196±23(de); Block HC 139±10(e).
b. All the tested materials had flexural strengths greater than 100 MPa, thereby satisfying the requirements of ISO standards for polymer-based materials.
c. For all the tested materials the Weibull characteristic strength was greater than 100 MPa. Weibull modulus ranged between 21.20 (Tetric CAD) and 9.09 (Katana Avencia).
Hence, the team concluded that "even though all the CAD-CAM polymer-based materials marketed in blocks tested in the present study satisfies the requirements of ISO standard for polymer-based materials, their flexural resistance differs significantly. The data presented in the study may be helpful to clinicians for selecting the most appropriate materials for each clinical case."
Source : American Journal of Dentistry