Two Dental Colleges get permission to start BDS course with 100 seats each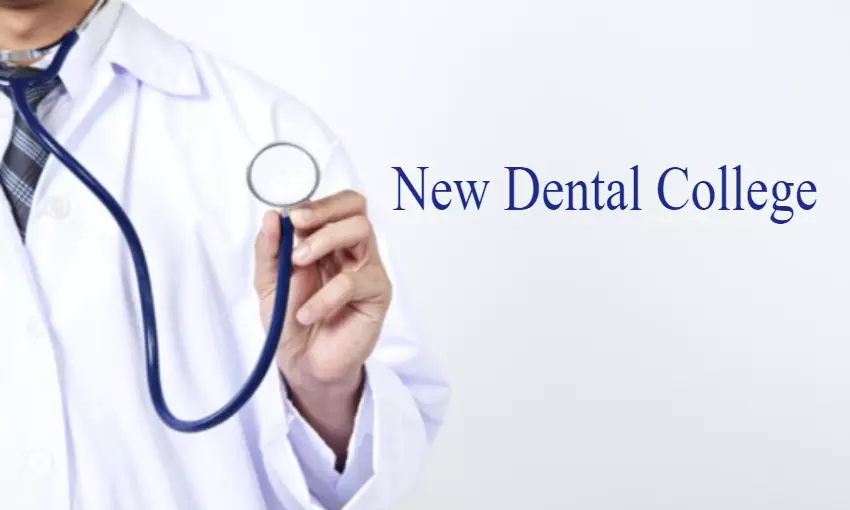 New Delhi: The Ministry of Health and Family Welfare has recently released a letter of permission to two dental colleges including Tirumala Institute Of Dental Sciences & Research Centre, Bardipur and Narayan Swami Hospital and Dental College at Dehradun, for starting BDS course for the year 2020-21 with 100 seats each.

This comes in continuation of the Ministry's Letter of Intent (LoI), wherein, the dental colleges have to maintain the condition mentioned in the Lol and furnish relevant Performance Bank Guarantee (PBG) of Rs 2 crore.
The permission of the Central Government has accorded initially for a period of one year and will be renewed on yearly basis subject to the verification of the" achievement of annual targets as indicated in the various schemes.
The process of renewal of permission in the original intake capacity will continue till such time the expansion of its facilities is completed and the course is recognized against the original intake.
The letter also instructed the new dental college authorities to follow all the protocols and warned;
"Any admission made in violation of the above condition will be treated as irregular and action under the provisions of the Dentists Act, 1948 and Regulations made thereunder shall be taken," the ministry stated adding those discrepancies, if any, may be brought to the notice of Dental council of India and Central Government.
Tirumala Medical Academy Education Society is situated in Nizamabad, Telangana, under which the dental college is established and offers courses like MSc, BSc, B.Pharma, and BPT; while the Narayan Swami Hospital & Dental College in Dehradun, Uttarakhand has been established in the year 2005. It is affiliated to HNB Garhwal University, approved and recognized by the Dental Council of India.
For more details click on the link below-
Also Read: Health Ministry Accords Letter Of Permission To 46 Dental Colleges; 296 MDS Added