Depression: Senior Gynae Oncologist commits Suicide by jumping off building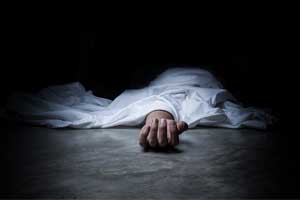 Ahmedabad: A prominent city-based gynaecology oncologist has allegedly committed suicide by jumping off from the fourth floor of a multi storey building. The doctor was allegedly depressed for the last few months and had tried to end her life before as well.
The deceased, 62-year-old female, was a practising doctor at MP Shah Hospital and consultant at several private hospitals in the city. She had an experience of over 30 years in the profession and was working as a professor at Gujarat Cancer and Research Institute as well. The ambulance and later local private doctors were immediately called, who declared her
dead
. There was no blood seen, hence it was speculated that she died of internal haemorrhage.
Read Also: Nair Hospital MD Gynaecology suicide case: NCST asks Police to expedite investigation
The police reached the spot and the primary investigation resulted in a case of accidental death.
M M Jadeja, Vastrapur Inspector told the
Ahmedabad Mirror
, "We already have the CCTV footage of her falling down. Postmortem report will show cause of death but we are investigating why she took the step."
This was allegedly not the first attempt taken by the doctor to end her life. She was previously seen in the same building allegedly with the intention to commit suicide. Since there was no suicide note or evidence to ascertain suicide was spotted, the police will conduct a detailed investigation in relation to the matter.
Manager of the complex informed Ahmedabad Mirror, "She tried to jump off the third floor about at 9 am in the morning about 10 days ago. I saw her and screamed out. Other cleaners and staff pulled her back from the edge. However, she came around 3.30 pm on Monday. There was so much rush that we did not notice her till she jumped off the railing."
On being informed about the previous attempt of alleged suicide pointed out at her disturbed mental health that the police are yet to be investigated.
A source informed the
TOI
that the deceased doctor was battling depression for the last few months.