Medical Marijuana may help relieve Chronic Pruritus: JAMA Case Report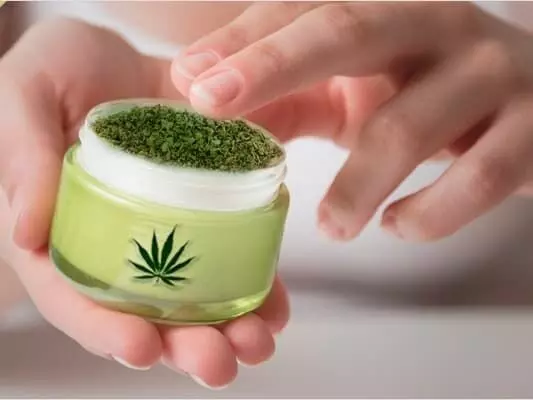 Chronic pruritus is a debilitating symptom that is associated with numerous dermatologic, neurologic, and systemic diseases. In a recent research paper Dr Youkyung S. Roh, BA of Johns Hopkins University School of Medicine, Maryland and colleagues presented a case report of successful use of medical marijuana for treating chronic pruritus. The report has been published in the JAMA Dermatology on April 09, 2021.

Chronic pruritus often resistant to treatment and can cause a severe reduction in quality of life. Currently, there is a lack of US Food and Drug Administration-approved therapies for pruritus, so treatment can be difficult and relies on off-label therapeutics. In this case report, the authors reported that medical marijuana is effective in the treatment of chronic pruritus.
Details of the case report were:
The authors explained about an African American woman in her 60s with a 10-year history of chronic, severe recalcitrant pruritus with associated lichen amyloidosis secondary to primary sclerosing cholangitis. With complaints of extreme pruritus on the trunk and the bilateral extremities. Upon examination, the physicians noticed numerable 2- to 3-mm hyperpigmented papules that coalesced into corrugated plaques on the trunk and the extremities. Biopsy results showed lichen amyloidosis and, a blood test revealed elevated bile acid and liver enzyme levels. The physicians diagnosed her with sclerosing cholangitis.
She was then treated with multiple antipruritic therapies. However, her symptoms failed to improve. Although the primary sclerosing cholangitis was stable, her pruritus didn't subside. Therefore, the physicians administered medical marijuana, which was taken 2 nights weekly either by smoking tetrahydrocannabinol (THC), 18%, Indica flower or in tincture form (THC and cannabinol compounded in 1:1 ratio, or 3330 μg/mL [to convert to μmol/L, multiply by 3.18]) sublingually. Within 10 minutes, the symptoms started to subside. On continuing medical marijuana, they noted that the patient's Worst Itch Numeric Rating Scale (WI-NRS) score over the preceding 24-hour period improved from 10 of 10 to 4 of 10 over 5months, which was sustained at the 1-year follow-up, and then to 0 of 10 at the 16-month and 20-month follow-up.
The authors wrote, "Aside from mild sedation, she reported no adverse effects." They further added, "She reported an improvement in quality of life, with Dermatology Life Quality Index score reduction from 17 to 7 at 3months, and then to 1 at 20 months."
They concluded, "This case report highlights that medical marijuana is a potential treatment for chronic pruritus, which is especially relevant as a growing number of states pass legislation allowing public medical marijuana programs. These findings are promising, but randomized clinical trials are needed to confirm the results."
For further information:
https://jamanetwork.com/journals/jamadermatology/fullarticle/2778442
Article Source :
JAMA Dermatology