Baricitinib, potential treatment option for refractory lichen planopilaris: JAAD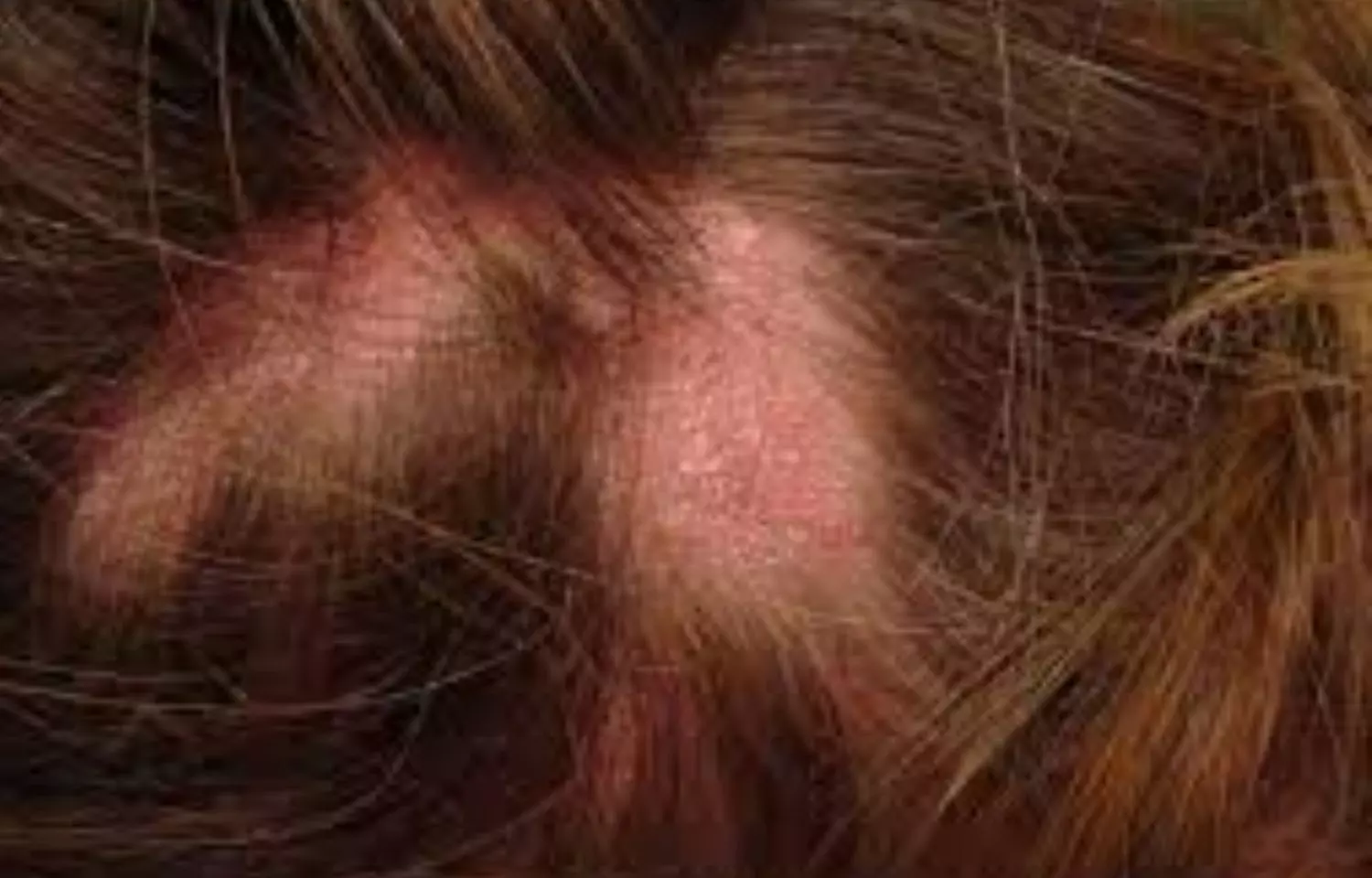 Australia: The addition of Baricitinib, a Janus kinase (JAK)-1/3 inhibitor, to concomitant treatment may be effective for treating recalcitrant lichen planopilaris (LPP) or frontal fibrosing alopecia (FFA) in a subset of patients, a recent study has revealed. The study appears in the Journal of the American Academy of Dermatology.
Lichen planopilaris is a primary lymphocytic cicatricial alopecia, and FFA is a clinical variant of LPP. There is not much evidence supporting the therapeutic potential of tofacitinib for recalcitrant LPP treatment. Anthony Moussa, Sinclair Dermatology, East Melbourne, Victoria, Australia, and colleagues, therefore, aimed to evaluate the efficacy of baricitinib for LPP treatment.
For this purpose, the researchers retrospectively reviewed the records of all patients with LPP treated with baricitinib for ≥3 months between January 2019 and December 2021. Lichen Planopilaris Activity Index (LPPAI) was used to assess the disease activity. In LPPAI, a score of 0 indicated no disease activity and a score of 10 indicated maximal disease activity. SPSS V28.0 was utilized for data analysis. The Wilcoxon signed-rank test was used to compare pre-and post-treatment LPPAI scores.
The researchers identified 12 patients with recalcitrant LPP; 7 had classical LPP and 5 had FFA. The medical age at diagnosis was 43 years, and the median disease duration was 7 years. The median baseline LPPAI score was 5.8. Baricitinib was commenced at a median dose of 3.4 mg and titrated according to response and tolerability. Concurrent treatments were used in all patients.
Based on the study, the researchers reported the following findings:
Five of the 7 patients with classical LPP demonstrated an initial reduction in the median LPPAI score of 2.8 (46.5%); however, the response was maintained in only 3 patients after a median duration of 6 months.
Three of the 5 patients with FFA demonstrated an initial reduction in the median LPPAI score of 5.6 (83.8%), with the response maintained in 2 patients after a median duration of 6 months.
The overall reduction in the median LPPAI score was 1.2 (20.2%) and 1.3 (23.1%) at the initial and latest reviews, respectively.
Two patients with classical LPP and 2 with FFA failed to improve despite baricitinib dose escalation; of these, 2 patients experienced disease progression.
Baricitinib-related adverse effects were mild and included transaminitis ( n

= 1), hypercholesterolemia (

n

= 1), neutropenia (

n

= 1), and fatigue (

n

= 1), with the latter necessitating treatment discontinuation.
"Our findings indicate that baricitinib may be a potential therapeutic option for patients with LPP refractory to more conventional treatments," concluded the authors. "Larger prospective studies are required to support any conclusions regarding the efficacy of JAK inhibitors, including baricitinib, for LPP treatment."
Reference:
Moussa A, Bhoyrul B, Asfour L, Kazmi A, Eisman S, Sinclair RD. Treatment of lichen planopilaris with baricitinib: A retrospective study. J Am Acad Dermatol. 2022 Feb 22:S0190-9622(22)00338-3. doi: 10.1016/j.jaad.2022.02.027. Epub ahead of print. PMID: 35202778.
KEYWORDS: Journal of the American Academy of Dermatology, lichen planopilaris, baricitinib, alopecia, Janus kinase inhibitor, Anthony Moussa, lichen planus
Source : Journal of the American Academy of Dermatology MSc. Biotechnology
Medha Baranwal joined Medical Dialogues as an Editor in 2018 for Speciality Medical Dialogues. She covers several medical specialties including Cardiac Sciences, Dentistry, Diabetes and Endo, Diagnostics, ENT, Gastroenterology, Neurosciences, and Radiology. She has completed her Bachelors in Biomedical Sciences from DU and then pursued Masters in Biotechnology from Amity University. She has a working experience of 5 years in the field of medical research writing, scientific writing, content writing, and content management. She can be contacted at  editorial@medicaldialogues.in. Contact no. 011-43720751