Baricitinib promising in managing alopecia areata; reports phase 3 clinical trial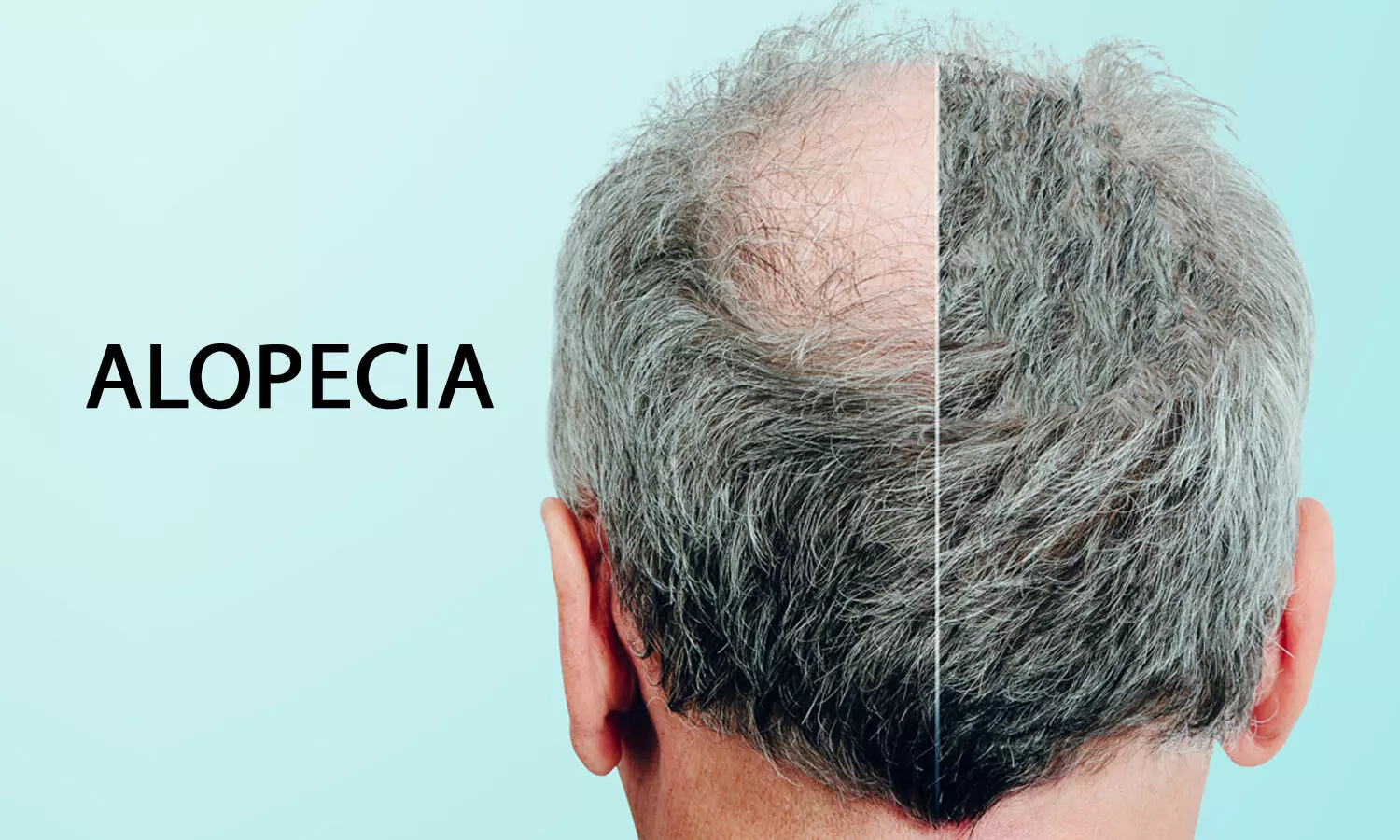 In a recent development, results from a phase 3 clinical trial have suggested that baricitinib has demonstrated a statistically significant improvement in scalp hair regrowth compared to those randomized to placebo, meeting the primary efficacy endpoint at Week 36. The study has further confirmed that both the tested doses of once-daily baricitinib 2-mg and 4-mg has proved to be effective.
AA is an autoimmune condition that attacks the hair follicles, causing nonscarring hair loss. AA typically presents as smooth, sharply demarcated, round patches of hair loss without atrophy with "exclamation point hairs" observed on the periphery of the patches. Previous systemic review of the epidemiology of AA indicated a similar worldwide lifetime incidence of around 2%. Some smaller studies indicate a slight female-to-male gender bias, but this may be due to higher female concern regarding hair loss and subsequent treatment. The disorder can occur at any age and the lifetime incidence appears to increase at an almost linear rate
Baricitinib (C16H17N7O2S, formerly LY3009104) is a small molecule reversible Janus‐associated kinase (JAK)‐inhibitor approved in over 65 countries for the treatment of adults with moderate to severe rheumatoid arthritis.
The present study design consisted of a multicenter, randomized, double-blind, placebo-controlled study included 546 adults with a Severity of Alopecia Tool (SALT) score ≥ 50 (i.e., who had ≥50% scalp hair loss) and a current episode of severe AA lasting at least six months but no more than eight years. The study included a diverse patient population from Argentina, Australia, Brazil, China, Israel, Japan, South Korea, Taiwan and the U.S.
Some highlights from the study report has been summerised below,
Safety outcomes of baricitinib in BRAVE-AA2 were consistent with its established safety profile in patients with rheumatoid arthritis (RA) and atopic dermatitis (AD).
No deaths, major adverse cardiovascular events (MACE) or venous thromboembolic events (VTEs) were reported in the study.
Primary source:
Eli Lilly and Company; Incyte
Source : BRAVE-AA2 study