Chronic plaque psoriasis tied to higher risk of lymphohematologic malignancies: Study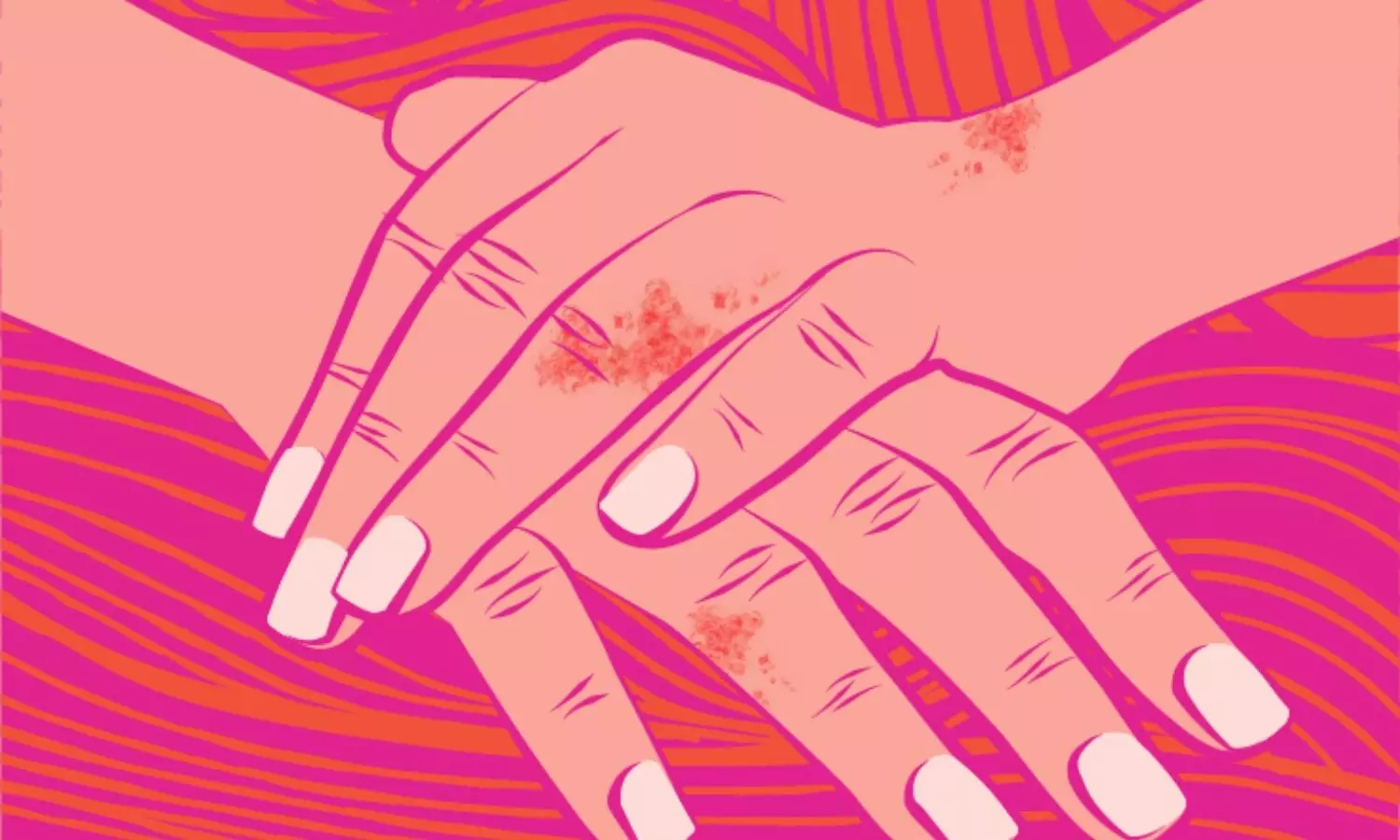 Italy: The link between persistent plaque psoriasis and lymphohematologic malignancies (LHMs) is still debatable. According to a study conducted by Francesco Bellinato and colleagues, the increased risk of LHMs, particularly cutaneous T-cell lymphoma, in patients with psoriasis could be related to exposure to systemic immunosuppressive therapies, comorbidities, and sustained immune activation, particularly in the skin.
The objective of this study was to examine the risk of LHMs in psoriasis patients using the best available data. The findings of this study were published online in the Journal of the American Academy of Dermatology on 4th August 2021.
There were 12 studies that included data for any unspecified lymphoma and 5 studies that included data for any unspecified hematological malignancy. There were six, twelve, and seven investigations on Hodgkin lymphoma, non-Hodgkin lymphoma (NHL), and cutaneous T-cell lymphoma (CTCL)/mycosis fungoides (MF), respectively. The purpose of this systematic review and meta-analysis of observational cohort studies was to examine the relationship of psoriasis with various LHMs. On February 28, 2021, a literature search for relevant research was conducted. In performing meta-analyses, the random-effects model was used. The Newcastle-Ottawa Scale was used to assess the risk of bias.
A total of 25 observational studies with a total of 2,501,652 participants were chosen. Patients with moderate-to-severe plaque psoriasis had a substantially higher incidence of LHM and lymphoma than the general population. Increased risks for Hodgkin lymphoma, non-Hodgkin lymphoma, multiple myeloma, and leukemia were discovered in detail. Patients with psoriasis had a significantly increased risk of cutaneous T-cell lymphoma.
In conclusion, given the increased inflammatory load associated with moderate to severe psoriasis, the researchers concluded that their findings highlight "the need for special attention for the development of cutaneous lymphoma in psoriasis patients."
Reference:
Bellinato F, Gisondi P, Girolomoni G. Risk of lympho-hematologic malignancies in patients with chronic plaque psoriasis: A systematic review with meta-analysis. Journal of American Academy of Dermatology. Published online August 4, 2021. doi:10.1016/j.jaad.2021.07.050
Source : Journal of the American Academy of Dermatology