Clindamycin and Rifampicin Combo effective in Hidradenitis Suppurativa ;claims study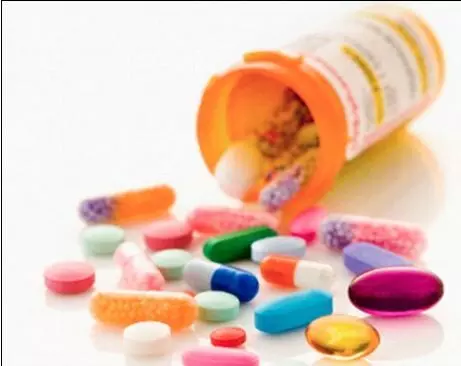 Hidradenitis suppurativa (HS) is a chronic inflammatory skin disease that is characterized by painful and suppurating lesions. The disease is associated with significant physical and psychological morbidity, including metabolic syndrome and depression. It substantially affects quality of life, more so than other chronic skin diseases, such as psoriasis and eczema. The pathogenesis is most likely multifactorial, with a range of different factors implicated, including genetic predisposition, obesity, and smoking.

Though systemic antibiotics are first line therapy according to European S1 guidelines,studies on effect of clindamycin and rifampicin in HS is limited .

Recently , researchers have reported in the The British Journal of Dermatology that combination-therapy with oral clindamycin and rifampicin appears as an effective and
relatively safe option for the management of HS.
To have a deeper understanding on this, researchers carried out a study on Patients with HS who initiated combination-therapy with oral clindamycin 300mg and rifampicin 300mg twice daily between January 2016 and January 2019 were consecutively enrolled in this open-label, singlegroup, prospective study conducted at a tertiary referral center for HS (Department of Dermatology, Bispebjerg Hospital, University of Copenhagen, Denmark) with the aim of evaluating the six-months effectiveness, safety, and effect on quality of life.
Patients simultaneously receiving other systemic therapies for HS were excluded.
Topical treatments were allowed, i.e. azelaic acid and clindamycin. Disease activity and quality of life was assessed for all patients before treatment and at six-months follow-up with Hidradenitis Suppurativa Score (HSS) as primary outcome [6], and Dermatology Life Quality Index (DLQI) [1], Visual Analogue Scale (VAS) for overall disease-related distress and boil-associated pain from possible boils in the past month, respectively, Physician's global assessment (PGA) [7], and occurrence of side effects as secondary outcomes.
Data analysis revealed the following facts.
In total, 56 (25 male, 31 female; mean age 39.1 (SD=14.5)patients were enrolled in this study.
At the sixmonths follow-up, 11 patients had terminated treatment due to lack of response and five patients due to side effects.
Of the 16 patients who terminated treatment, two initiated treatment with adalimumab and were excluded from further analysis.
Four patients were lost to the six-months follow-up.
Thus, a total of 54 patients were included in our outcome analysis.
At the six-months follow-up, the median HSS improved from 35.5 (IQR=25.0-62.3) points to 23.5 (IQR=11.5-45.8),
A total of 43 (79.6%) patients showed improvement in HSS to some extent, including 20 (37.0%) patients achieving an improvement in HSS of at least 50% from baseline and seven (13.0%) patients achieving full remission (100% improvement in HSS).
Conversely, six (11.1%) patients showed worsening in disease. Five (9.3%) patients, including the four patients lost to follow-up, had no change in HSS.
At the six-months follow-up, the median DLQI decreased from 14.5 (IQR=8.8-21.0) to 10.0 (IQR=4.0- 16.0)
"Combination -therapy with oral clindamycin and rifampicin appears as an effective and relatively safe option for the management of HS. The treatment response improves with greater disease severity. The rate of clinical improvement in this study is in accordance with results of previous studies showing effectiveness in up to 86.0% of patients" the team concluded.
For full article follow the link: Effectiveness of clindamycin and rifampicin combination‐therapy in hidradenitis suppurativa: a six‐months prospective study. British Journal of Dermatology. doi:10.1111/bjd.19578
Source : The British Journal of Dermatology