Guselkumab effective in refractory, Severe Plaque Psoriasis, finds study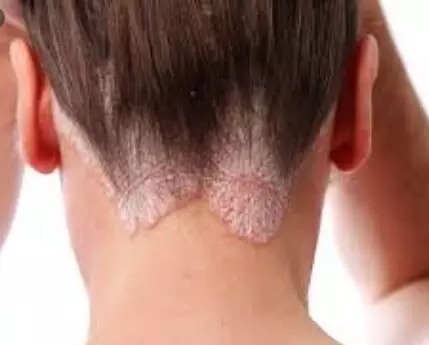 In a recent research , it has been highlighted that , guselkumab is effective and safe in patients with difficult-to-treat psorioosis.the findings have been put forth in Journal of European Academy of Dermatalogy and Venereology.

Psoriasis is a chronic, immune-mediated, inflammatory, and debilitating skin disease with significant impact on patients' quality of life. Its pathogenesis is complex and not yet fully understood. However, the IL-23/IL-17 axis is currently considered the main pathogenic pathway in psoriasis.
Guselkumab is a fully human immunoglobulin G1 λ (IgG1λ) monoclonal antibody (mAb) that binds to the p19 subunit of IL-23. It is the first of its class, already approved by the US Food and Drug Administration (FDA), as well as the European Medicines Agency (EMA) for the treatment of adult patients with moderate-to-severe plaque psoriasis who are candidates for either systemic therapy or phototherapy. Boilogic treatment has revolutionized the management of psoriasis (PsO) but time to discontinuation (drug survival) for biologic therapy is less than ideal and varies between the different compounds. Guselkumab targets the cytokine IL23 and show very high efficacy but out-of-trial evidence is sparse.
In this study, researchers presented a real-world data from patients (n=50) with moderate to severe plaque PsO who have consecutively initiated treatment with guselkumab at Department of Dermatology, Bispebjerg Hospital, Copenhagen, Denmark from April 2018 to October 2019 with registration of data until May 2020. Data were extracted from the electronic patient records and the prospective registry DERMBIO covering all patients with plaque PsO treated with biologics at departments of dermatology in Denmark5. All patients had previously failed on or experienced adverse events to one or more other biologic treatments prior to initiating guselkumab.
Data analysis revealed the following facts.
The median PASI (Psoriasis Area and Severity Index) score was relatively low before initiation of treatment with guselkumab .
However, at three months, a total of 63.6% and 36.4% of the patients still on guselkumab had, respectively, experienced at least a 50% reduction in PASI (PASI 50) and at least a 90% reduction (PASI 90) from baseline.
This is in accordance with the physician's global assessment of effectiveness, i.e. 'clinical clearance verified by clinician', and was seen in 62% (31/50) of patients at any given time after initiating treatment.
A total of 31.4% and 68.6% had, respectively, PASI scores lower than 1 and 3 at three months on guselkumab.
The overall mean time on guselkumab was 80.6 weeks (95% CI 68.1-93.0) (Figure 1). No statistically significant difference between subgroups of patients were seen when stratifying drug survival rate of guselkumab for sex (p=.119), psoriatic arthritis (p=.617), previous treatment with TNF-inhibitors (p=.513), previous treatment with IL17 inhibitors p=.460), other IL-23 inhibitors (p=.241), or number of previous biologic treatments before initiating treatment with guselkumab ('1-3 biologics', '4 biologics' and '>4 biologics' (p=0.788).
For full article follow the link: s doi: 10.1111/JDV.17092
Primary source: Journal of European Academy of Dermatalogy and Venereology.
Source : Journal of European Academy of Dermatalogy and Venereology.