Ligelizumab more effective than Omalizumab in chronic spontaneous urticaria: Study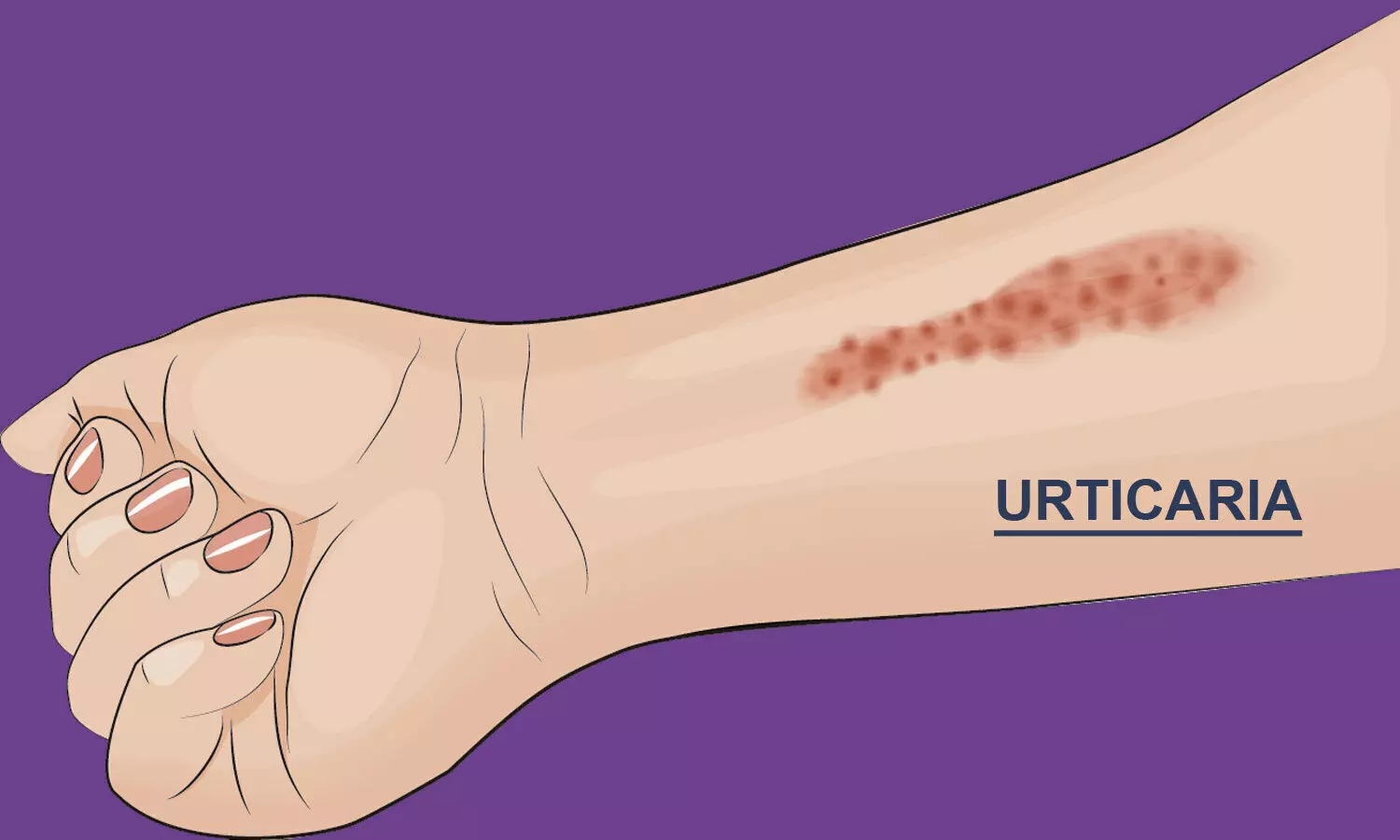 USA: Ligelizumab is more effective in reducing chronic spontaneous urticaria (CSU) severity compared with omalizumab, according to findings from a randomized, double-blind core study. The findings of the study were presented at the American Academy of Dermatology (AAD) Virtual Meeting Experience.
Jonathan Bernstein, the University of Cincinnati College of Medicine and Bernstein Clinical Research Center, and colleagues explored the shift of Weekly Urticaria Activity Score (UAS7) severity bands with ligelizumab treatment compared to omalizumab in patients with moderate or severe chronic spontaneous urticaria (UAS ≥16) at baseline.
For CSU disease activity UAS7 values were assigned to five score bands: UAS7=28─42 (severe); UAS7=16─27 (moderate); UAS7=7─15 (mild); UAS7=1─6 (well-controlled); UAS7=0 (urticaria-free). The researchers in the analysis presented the proportion of patients with either moderate or severe baseline CSU activity (UAS7≥16) achieving UAS7=0 at weeks 4, 12 (primary endpoint), and 20 (end of study) in the ligelizumab 72mg and 240mg arms, and the omalizumab 300mg arm (all dosed every 4 weeks).
Key findings of the study include:
At baseline, the distribution of patients in moderate or severe CSU disease activity bands was similar across treatment arms (moderate, n[%]: ligelizumab 72mg=20[23.8]; ligelizumab 240mg=27[31.8]; omalizumab=32[37.6] | severe, n[%]: ligelizumab 72mg=63[75.0]; ligelizumab 240mg=56[65.9]; omalizumab=50[58.8]).
For patients with moderate CSU, the proportion of patients on ligelizumab 72 and 240mg versus omalizumab achieving UAS7=0 at week─4 were 35.0% and 25.9% versus 12.5%, at week─12 were 60.0% and 40.7% versus 34.4%, and at week─20 were 45.0% and 37.0% versus 31.3%, respectively.
For severe CSU patients, the proportion of patients on ligelizumab 72 and 240mg versus omalizumab achieving UAS7=0 at week─4 were 28.6% and 32.1% versus 22.0%, at week─12 were 38.1% and 41.1% versus 20.0%, and at week─20 were 38.1% and 42.9% versus 30.0%, respectively.
"With ligelizumab, high rates of complete urticaria response were observed consistently in both moderate and severe CSU patients," concluded the authors.

Reference:
The study titled, "High rate of complete response achieved with ligelizumab in patients with moderate to severe chronic spontaneous urticaria throughout the Phase 2b core study," was presented at AAD VMX 2021.
DOI: https://eposters.aad.org/abstracts/27362
Source : AAD VMX 2021