Phage-based technology-new approach towards treating Acne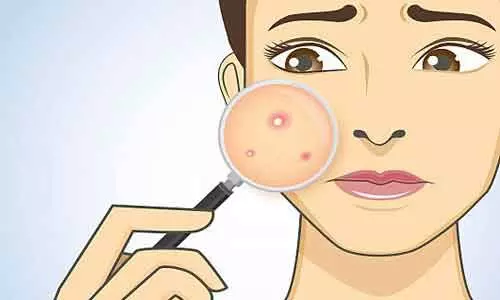 ROCKVILLE, Md. -Over 80% of adolescents and an increasing number of adults are affected by acne vulgaris—commonly known as "acne"—a skin condition caused by the Cutibacterium acnes bacteria (formerly Propionibacterium acnes).-Phage-based technology may be the new approach towards treating Acne. For decades, acne sufferers have relied on topical treatments containing drying agents and/or antibiotics despite a host of side effects ranging from skin irritation to the promotion of antibiotic resistance.
The Institute for Bioscience and Biotechnology Research (IBBR) recently received a Technology Assessment award from the Maryland Innovation Initiative (MII), as part of the Innovation Commercialization Program at TEDCO, to support work on a new approach to targeting C. acnes. IBBR Fellow Dr Daniel Nelson (Associate Professor, Department of Veterinary Medicine, University of Maryland, College Park) will lead the project.

Nelson is an expert in the biology of bacteriophage, viruses that infect and kill bacteria. He plans to apply his phage-based technology platform toward the development of acne treatment with a novel mechanism of action.
Phage produces proteins called endolysins that cleave the protective cell wall of their bacterial hosts. Nelson has shown that purified endolysins can puncture the cell wall and kill bacteria in seconds upon contact, making endolysins a particularly attractive platform for topical applications.
"Endolysins represent an exciting new technology with the potential to offer a potent and safe treatment for acne, with minimal side effects and low risk of inducing drug resistance," said Nelson.
The MII funding will support Nelson's work to characterize C. acnes-specific endolysins in the laboratory, develop and test delivery formulas, and begin to assess safety and efficacy in various model systems. The goal is to develop the first direct-lytic agent (DLA) against C. acnes as a new, easy-to-use, topical treatment modality for acne.
"Pursuing translational research that brings innovative science to the market is an important part of IBBR's mission," says IBBR Director Tom Fuerst. "The MII program provides critical funding that helps bridge the gap between basic research funding and commercialization."
For further reference log on to :
Source : Institute for Bioscience and Biotechnology Research