Platelet-rich plasma shows efficacy in melasma- a review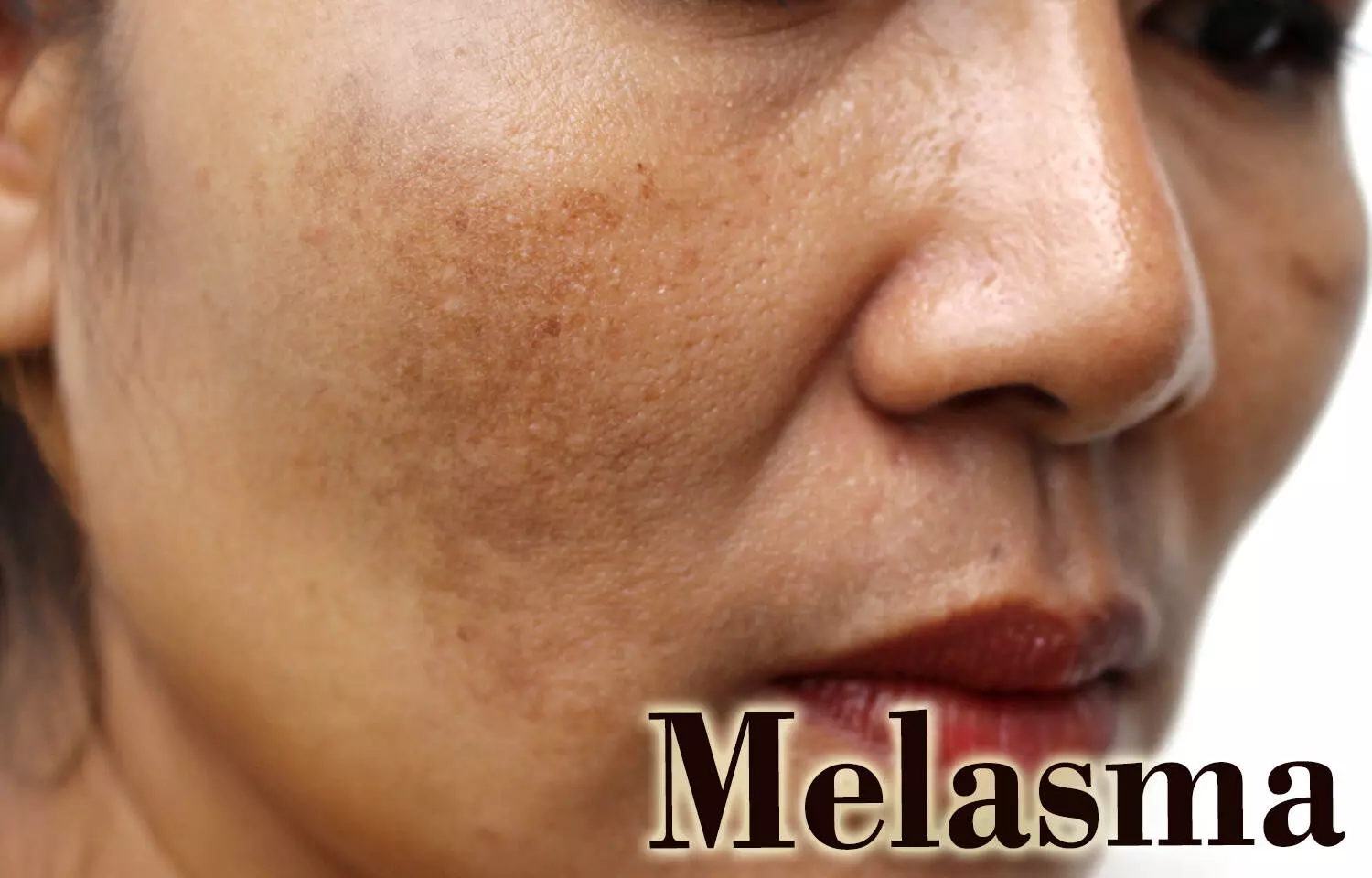 Platelet-rich plasma shows efficacy in melasma- a review. Melasma is an acquired pigmentary disorder primarily occurring over the face that is more prevalent in females and darker skin types. It is predominantly attributed to ultraviolet (UV) exposure and hormonal influences. The estimated prevalence of melasma in the general population is found to be 1%.2 It is usually refractory to treatment. Platelet-rich plasma (PRP) is an autologous blood that has been used in dermatology for facial rejuvenation, androgenetic alopecia, acne scars, and wound healing. Its efficacy has been reviewed recently in the Journal of Cosmetic Dermatology.
Material and methods:

An extensive systematic literature search of the PubMed and Cochrane database were done. All studies and case reports using PRP in the treatment of melasma alone or in combination with other therapies were included. Of the 10 articles found, 6 articles were reviewed and 4 were excluded. Data was analyzed by two different authors.

Procedure

For each session, the face is cleaned with an alcohol gauze. topical eutectic mixture of 2.5% lidocaine and 2.5% prilocaine (prilox), is applied under occlusion and kept there for an hour before the procedure. Then the face is cleaned and PRP is injected intralesionally at the site of patches of melasma using a 30G hypodermic needle through an insulin syringe. A maximum of 2.0 ml of PRP is injected into the dermis about 1 cm apart to raise dermal papules. Three such sessions of therapy are usually instituted in each patient at an interval of 1 month. Patients are advised to defer from use of any other topical agents which may interfere with the therapeutic outcome.

Important points about PRP preparation-


In practice the most efficacious concentration of PRP has been found to be 2.5 times the baseline and higher concentrations have not been found to be more efficacious.

an ideal PRP should have appropriate number of monocytes and T lymphocytes and minimum no neutrophils.

Role of activation of PRP before injection is not clear

Acid citrate dextrose and sodium citrate are the most commonly used anticoagulants. Ethylene diaminetetraacetic acid and lithium heparin should be avoided as they deform the morphology of the platelets.
Mechanism of effect in melasma
Alpha-granules pf platelets degranulate to release about 30 growth factors such as epidermal growth factor (EGF), platelet-derived growth factor (PDGF), fibroblast growth factor (FGF), vascular endothelial growth factor (VEGF), and transforming growth factor-beta (TGF-β). TGF-β1 inhibits melanogenesis by causing reduction in the production of tyrosinase-related protein 1, tyrosinase and tyrosinase-related protein 2. EGF to inhibit prostaglandin-E2 (PGE2) expression and tyrosinase enzyme activity, thus lowering melanin production.
All studies showed a good efficacy of PRP in melasma with minimal side effects and at the same time improve the texture of the skin.1 Thus PRP can be a potentially effective therapy for melasma both as sole treatment or in combination with other therapies.

Source-

Tuknayat A, Bhalla M, Thami GP. Platelet-rich plasma is a promising therapy for melasma. J Cosmet Dermatol. 2021 Aug;20(8):2431-2436. doi: 10.1111/jocd.14229. Epub 2021 Jun 3. PMID: 34013618.

Ogbechie-Godec, O. A., & Elbuluk, N. (2017). Melasma: an Up-to-Date Comprehensive Review.

Dermatology and therapy

,

7

(3), 305–318. https://doi.org/10.1007/s13555-017-0194-1
Source : Journal of Cosmetic Dermatology