Vitamin D can effectively treat keloid scars, finds Study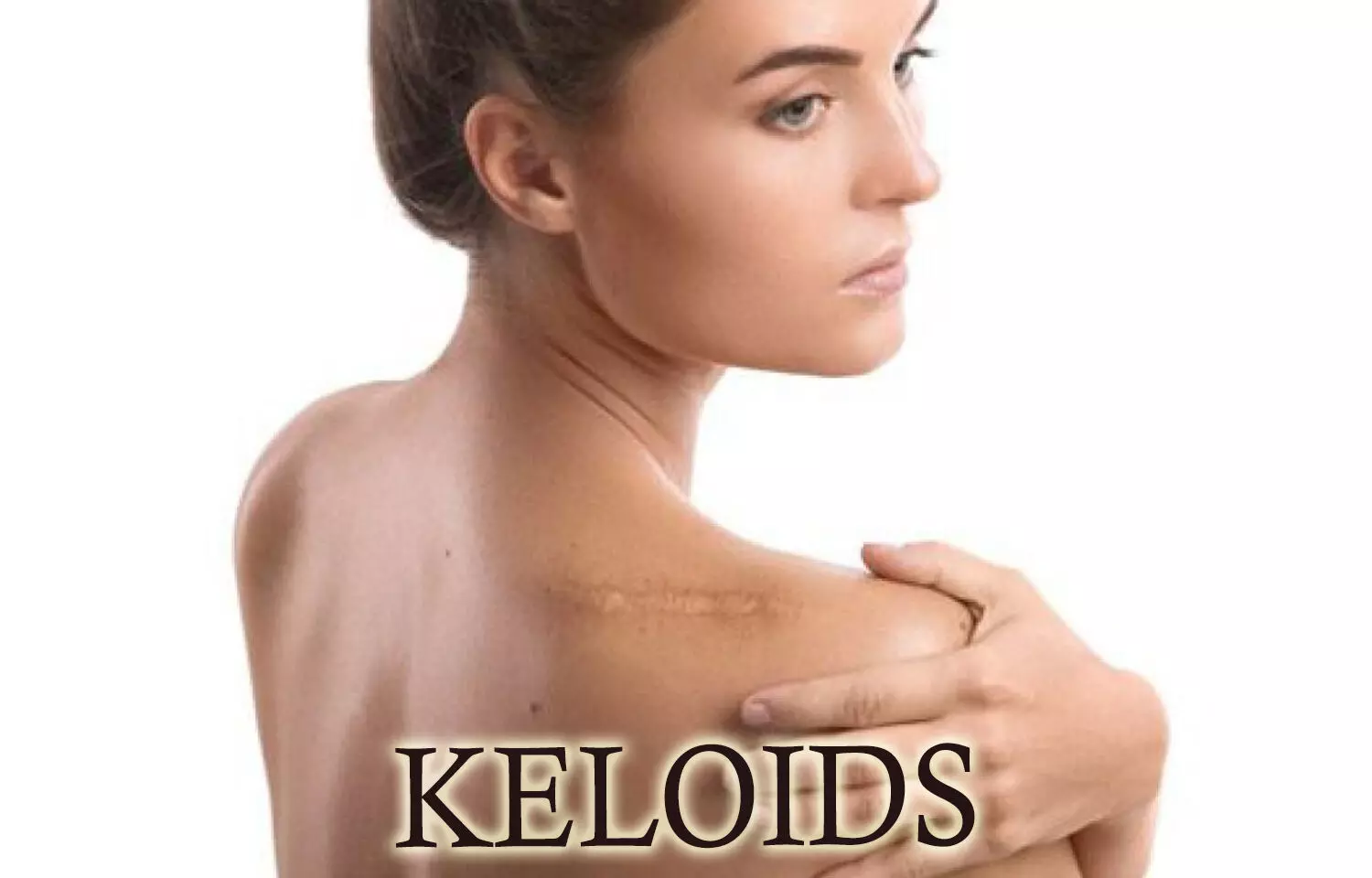 Cairo, Egypt: Intralesional vitamin D is a safe and effective method for the treatment of keloid scars, finds a recent study in the Journal of Cosmetic Dermatology. Further, the study found ultrasound to be a useful method for assessing keloids improvement after treatment.
Keloid, a raised scar that appears following healing of an injury, is a benign well‐demarcated overgrowth of fibrotic tissue which extends beyond the original boundaries of a defect. Keloid s treatment is particularly challenging to dermatologists. Intralesional corticosteroid injection has been considered the first‐line treatment for keloids.
Vitamin D plays an essential role in cell differentiation and proliferation as its slows the progression of tissue fibrosis by keloid fibroblasts and inhibit the synthesis of collagen in dermal fibrosis. Considering this, Menna Mamdouh, Dermatology and Venereology, Al‐Azhar University, Cairo, Egypt, and colleagues aimed to evaluate the efficacy of intralesional injection of vitamin D in the treatment of keloids, both clinically and ultrasonically.
For the purpose, 40 Egyptian patients with keloid scars were injected weekly with intralesional vitamin D with dose of 0.2 ml (200,000 IU) per 1 cm lesion. The keloid scars were evaluated with Vancouver Scar Scale (VSS) and by a high‐resolution ultrasound using B mode before and after treatment, the patients received 3 to 4 sessions.
Key findings include:

There was statistically highly significant reduction in VSS after treatment with intralesional vitamin D injection.
There was also statistically highly significant improvement in ultrasonic keloid scar thickness after treatment.
"Intralesional vitamin D is an effective and safe method in treatment of keloid scars. Ultrasound is a useful method in assessing the improvement of keloids after treatment," wrote the authors.
Reference:

The study titled, "Role of vitamin D in treatment of keloid," is published in the Journal of Cosmetic Dermatology.
DOI: https://onlinelibrary.wiley.com/doi/10.1111/jocd.14070
Source : Journal of Cosmetic Dermatology