Vitamin D deficiency linked to increased SLE activity: Study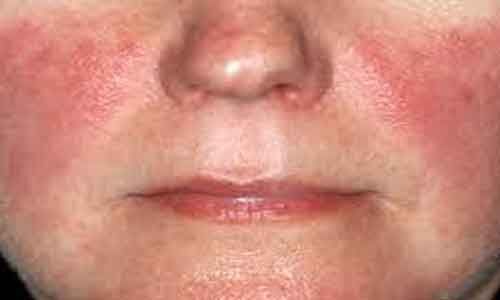 Karachi, Pakistan: Vitamin D deficiency is common in systemic lupus erythematosus (SLE) patients and also significantly increases disease activity, according to a recent study in Archives of Rheumatology.
Systemic lupus erythematosus is a multisystem autoimmune inflammatory disease that mainly affects women of childbearing age. It is characterized by a broad spectrum of clinical manifestations accompanied by prototypic abnormalities of the immune system.
Ainan Arshad, Department of Medicine, Aga Khan University, Karachi, Pakistan, and colleagues aimed to determine the prevalence of vitamin D deficiency in Pakistani SLE patients and the effect of vitamin D deficiency on the severity and outcomes of SLE.
For this purpose, the researchers conducted a retrospective study that evaluated SLE patients. The study included a total of 98 patients (13 males, 85 females) with vitamin D levels available at the time of diagnosis were included in the study. Disease activity was measured using the SLE disease activity score at the time of diagnosis and at the two-year mark.
Key findings of the study include:
The most common clinical manifestations were mucosal ulcers (57%), arthritis (52%), and localized rash (n=52%).
Mean vitamin D level was 19.9±17.8 (range, 1.5 to 85.9).
65 patients were deficient in Vitamin D and out of those 46 were severely deficient. Severe vitamin D deficiency was significantly associated with neuropsychiatric symptoms, serositis, cardiopulmonary features, myositis, hemolytic anemia, and thrombocytopenia.
The overall mean SLE-DASs at diagnosis and at the two-year mark were 30.9±19.0 and 10.9±10.4, respectively.
C3 and C4 levels showed a significant association with vitamin D levels (p≤0.05).
There was a significant association between SLE-DAS status and vitamin D deficiency.
The severe disease group had more patients with vitamin D deficiency at both visits (43/78 and 33/46) while patients in remission all had normal vitamin D (12/12 and 14/14).
"Vitamin D deficiency is common in SLE patients and also significantly associated with increased disease activity at the time of diagnosis and at the two-year mark." We hope this study becomes a platform for the global medical community to come together and implement early screening and monitoring of vitamin D levels and to determine the optimal level of supplementation for the prevention of poor outcomes in SLE." wrote the authors.
Reference:
The study titled, "Association of vitamin D deficiency and disease activity in systemic lupus erythematosus patients: Two-year follow-up study," is published in Archives of Rheumatology.
DOI: https://archivesofrheumatology.org/abstract/1177
Source : Archives of Rheumatology