Case of Metformin induced urticaria in Type 2 diabetes reported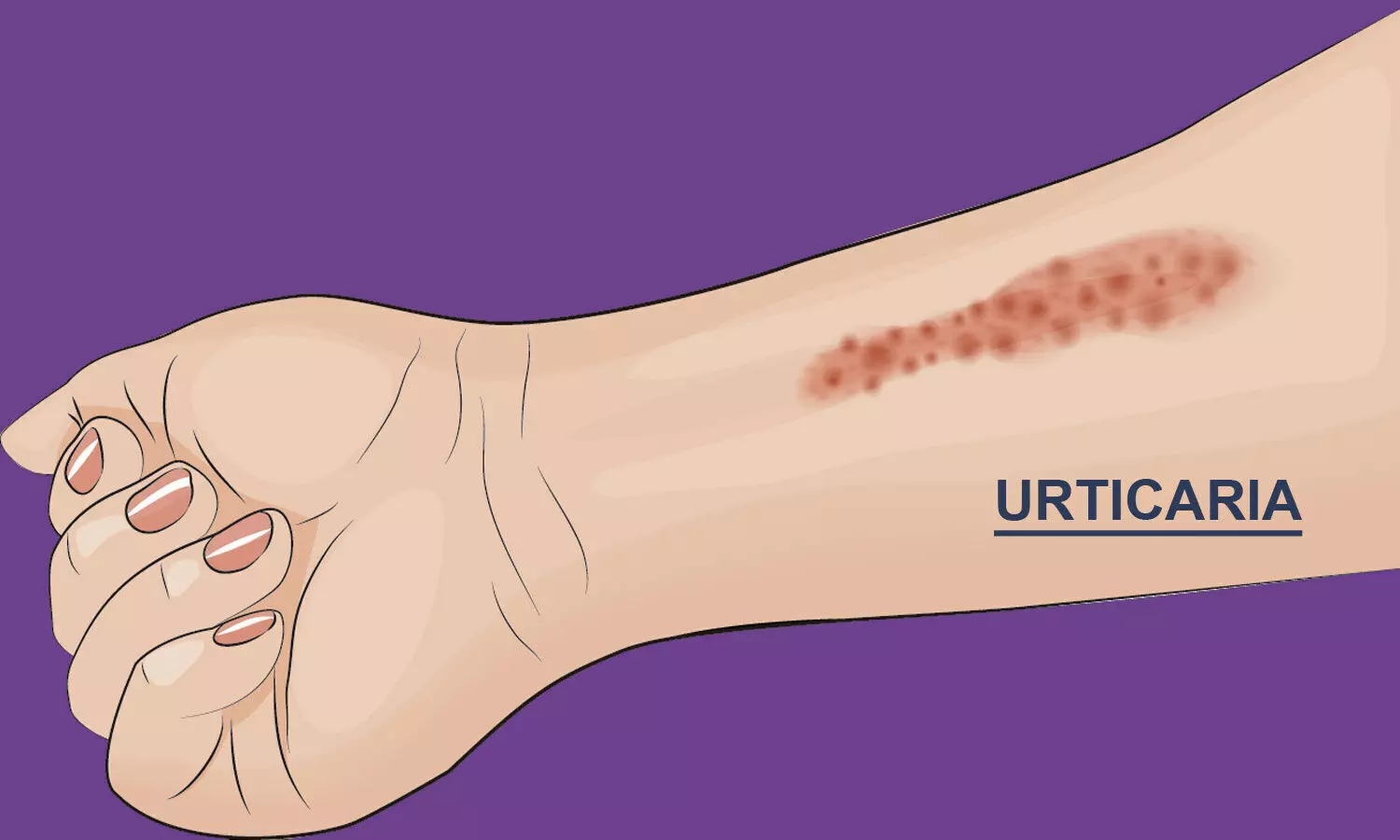 Dr Lata Kanyal Butola and colleagues at the Jawaharlal Nehru Medical College, Sawangi Wardha, Maharashtra, India reported an interesting case of drug-induced urticaria with itching nearly 1 month after initiation of metformin. The case has been published in the Journal of Evolution of Medical and Dental Sciences.

Metformin is the first line of treatment for type 2 diabetes mellitus for controlling high blood sugar by decreasing glucose production by the liver and by increasing insulin sensitivity of body tissues. India at present is at the top of the world with the highest number of people with diabetes mellitus (31.7 million). However, WHO has also predicted that by 2030 T2DM may affect up to 79.4 million individuals in India.
Some of the functions of Metformin is that it is an oral agent considered as an insulin sensitizer because it helps in lowering insulin levels, reduces hepatic glucose production improves peripheral glucose utilization and helps in uptake and utilization of gut glucose.
In the present case study, a 26-year-old woman recently diagnosed with type 2 diabetes mellitus during a routine check-up visited the physician complaining of itching for the past 2 weeks. The reported blood sugar at that time was 276 mg/dl and an HbA1c of 7.6 %. The patient was earlier diagnosed with PCOD, Hypothyroidism and obesity. Metformin 500 mg (BD) was prescribed. However, after 2- days, the patient initially developed itchy red color spots on her hand which was developed later in the whole body. Metformin was immediately stopped. A detailed biochemistry investigation revealed slightly decreased serum creatinine (0.5 mg/dl) and Vitamin C (0.26 mg/dl) levels with an increase in SGOT (47 U/L) and SGPT (51 U/L), explained Butola.
The patient was consulted with a dermatologist and oral histamine (cetirizine 10 mg) was started, however rashes did not show any changes and in fact gradually increased. Then the patient was prescribed with tab Levosiz M 10 mg (BD) and lotion Dermocalm (BD), and the rashes finally disappeared after 2 days, the authors described.
In this study, the authors reported a case of drug-induced urticaria with itching nearly 1 month after initiation of metformin. Besides, several studies have shown that metformin leads to low TSH levels in patients with treated hypothyroidism, also the underactive thyroid raises the risk of type 2 diabetes mellitus and slows down the metabolism, which leads to weight gain.
Hives cause itching and appear anywhere in the body. They are as small as an eraser or as large as a dinner plate joining together to form larger areas known as plaques. The most common cause of urticaria is an allergy to medications, food, stress, etc., as a result, antihistamines should be given to get relief from symptoms.
"In the present case, the skin eruption is induced by an allergic reaction to metformin. Close attention should be paid to patients receiving the oral hypoglycaemic drug and initially, a low dose should be given to the patient with proper diet and exercise to minimize the itchy skin eruptions", they concluded.
Source : Journal of Evolution of Medical and Dental Sciences