Basal insulin more effective than premix when it comes to blood sugar control: Indian Study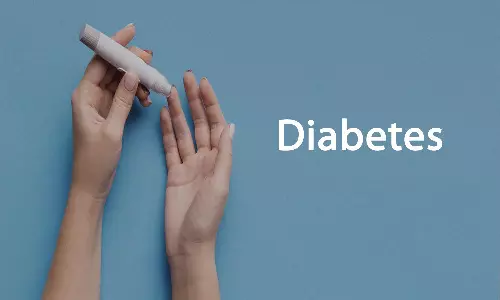 Therapy Trends in Initial 6 Months of the First Large-Scale Longitudinal Nationwide Study on Management and Real-World Outcomes of Diabetes in India (LANDMARC)
New Delhi: Adding Basal insulin may be more effective than premix when it comes to glycaemic control, a recent study done by various Doctors in the Indian setup has stated.
The study nicknamed LANDMARC was recently presented at the ADA scientific session 2020, while also being published in the journal Diabetes recently
Diabetes is a growing epidemic and a major killer worldwide. In spite of several scientific breakthroughs, better health care facilities, the disease continues to burden middle- and low-income group countries. In India also diabetes is a cause of major concern.
Several new generations of drugs like sulfonylureas, biguanides, alpha-glucosidase inhibitors, and thiazolidinediones have been introduced for better management of diabetes parameters including blood sugar. Combination therapy with several oral antidiabetic drugs (OAD) and insulin have been tried to achieve better glycaemic control (1).
To compare the various prevalent therapies for diabetes control in India, various Indian doctors got together to examine the Therapy patterns across various subgroups during the first 6 months of the initiation of the therapy
Popularly called as LANDMARC study, a prospective longitudinal study including 5703 subjects was conducted by Romik Ghosh et al. The study was registered in the Clinical trial registry of India in 2017 as LANDMARC; CTRI/2017/05/008452 and was done for three years. The study included patients with type diabetes either controlled or uncontrolled blood sugar and on ≥ 2 anti-hyperglycaemic medications.
Treatment patterns were analysed using descriptive statistics and paired T-test. From baseline visit to visit after 6-months, glycaemic parameters were analysed in the study. For the change from baseline visit to 6 months, independent t-test was used and treatments of subgroups were tested using paired t-test. From the study, the researchers found that parameters analysed for 5703 subjects improved significantly (p<0.001) across all treatment types. They also found that:
• This improvement was more evident in the insulin subgroup vs. insulin naïve subgroup
• No difference (p=0.7746) in mean A1C values of those receiving >3 OADs vs. ≤3 OADs was noted in insulin naïve subgroup.
• Notably, in participants receiving insulin along with OADs, Post Prandial blood sugar improved more in basal vs. premix regimen (p=0.0024).
• Overall, insulin regimen was more effective than OADs.
• Intensification of treatment with >3 OADs may not be effective in improving glycaemic parameters like blood sugar and HbA1c.
From the study, the authors concluded that in real-world setting, adding basal insulin may be more effective than premix. Improvement was more evident in participants receiving insulin along with OADs.
The study was funded by Sanofi India Limited.
To read the study click on the following link
https://diabetes.diabetesjournals.org/content/69/Supplement_1/1588-P
Source : American Diabetic Association