Coffee intake decreases diabetic retinopathy risk in Diabetes patients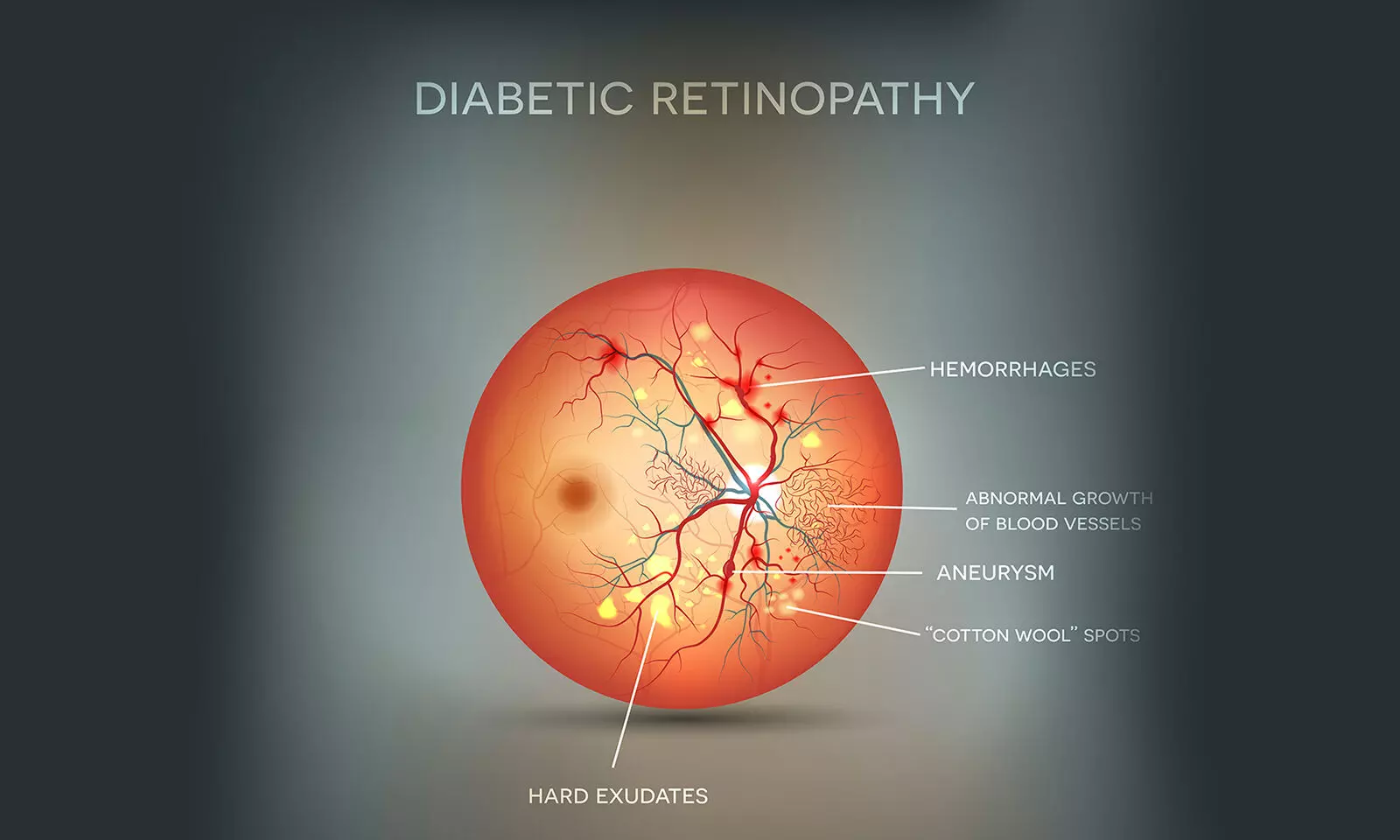 In a new study it was found that coffee drinking may be connected with a decrease in diabetic retinopathy (DR), particularly among Koreans with diabetes mellitus over the age of 65. The findings of this study were published in Nature Scientific Reports.
Diabetic retinopathy is a serious consequence of diabetes mellitus (DM) and a leading cause of vision loss and blindness. Coffee is one of the most popular beverages in the world. Numerous research, including numerous meta-analyses, have found that drinking coffee reduces the risk of developing type 2 diabetes. As a result, Hak Jun Lee and colleagues undertook this study with the goal of determining the relationship between the incidence of diabetic retinopathy and coffee intake in a Korean community.
The data for this cross-sectional study came from the Korean National Health and Nutrition Survey, which was conducted between 2008 and 2011. The data of 1350 people with type 2 diabetes who had DR examination were evaluated among 37,753 survey participants. The modified Airlie House categorization system was used to assess DR. Data on coffee intake were collected using food frequency questionnaires and classified into four groups: nearly none, 1 cup/day, 1 cup/day, and 2 cups/day. Multivariable logistic regression models adjusted for age, education, gender, occupation, smoking, income, alcohol intake, physical activity, body mass index, hypertension, diabetes duration, dyslipidemia, and glycated hemoglobin were used to examine the relationship between DR and coffee consumption.
The key findings of this study were as follow:
1. DR was found in 20.0% of people. Non-proliferative DR was found in 87.8% of all DR patients, while proliferative DR was found in 12.2%.
2. After controlling for potential confounders, the prevalence of DR and vision-threatening DR decreased considerably with daily coffee drinking (P for trend 0.025 and 0.005, respectively).
3. This tendency was particularly pronounced in individuals over the age of 65. (P for trend 0.005 and 0.003, respectively).
In conclusion, this study found that coffee consumption was negatively related to the prevalence of DR among Koreans with DM under the age of 65, indicating that coffee consumption may be associated with a reduction in DR. Cohort studies are needed to completely understand the cross-sectional relationship between coffee intake and DR.
Reference:
Lee, H.J., Park, J.I., Kwon, S.O. et al. Coffee consumption and diabetic retinopathy in adults with diabetes mellitus. Sci Rep 12, 3547 (2022). https://doi.org/10.1038/s41598-022-07192-6
Source : Nature Scientific Reports Medical Dialogues consists of a team of passionate medical/scientific writers, led by doctors and healthcare researchers. Our team efforts to bring you updated and timely news about the important happenings of the medical and healthcare sector. Our editorial team can be reached at editorial@medicaldialogues.in.