DPP-4 inhibitors lower blood sugar as well as dementia risk: Study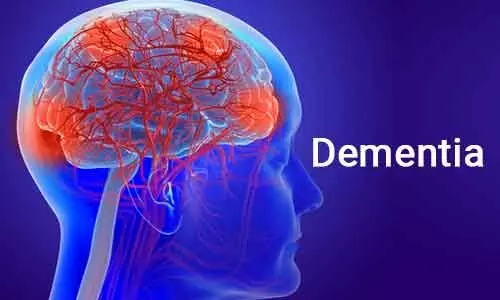 Researchers have found in a new study that diabetes patients treated with Anti-diabetic medication DPP-4 inhibitors had lowest dementia risk.
Of all the antidiabetic medications DPP-4 inhibitors not only controlled blood sugar but also decreased dementia risk.
The study has been published in the journal Metabolism clinical and experimental.
Dipeptidyl peptidase-4 (DPP-4) inhibitors a relatively new class of oral diabetes drugs are usually prescribed for people with type 2 diabetes who have not responded well to drugs such as metformin and sulphonylureas.
DPP-4 inhibitors may help with weight loss as well as decreasing blood sugar levels, but have been linked with higher rates of pancreatitis.
Dementia is more prevalent among people with type 2 diabetes, but little is known regarding the influence of antidiabetic medications on this association. All antidiabetic medications although control blood sugar but they have varied impact on dementia.
The researchers conducted a study to assess the impact of various antidiabetic agents on the risk of dementia among patients with Type 2 diabetes mellitus.
They retrieved relevant studies from the PubMed, Embase, Cochrane Central Register of Controlled Trials (CENTRAL), and ClinicalTrials.gov databases. Nine antidiabetic agents were included in the search. Data were pooled via network meta-analysis and meta-analysis.
Out of all nine studies were selected for the network meta-analysis with 530,355 individuals and 17 studies for the meta-analysis with 1,258,879 individuals.
The authors evaluated the association between the use of various antidiabetic agents and the risk of dementia in subjects with type 2 diabetes. Both glucagon-like peptide 1 (GLP-1) analogs and sodium-dependent glucose transporter 2 (SGLT-2) inhibitors were excluded due to a lack of relevant data. The use of dipeptidyl peptidase-4 (DPP-4) inhibitors, metformin, thiazolidinedione, and sulfonylureas was associated with a reduced risk of dementia compared with the use of no antidiabetic agents and compared with the use of insulin. DPP-4 inhibitors were also associated with a reduced risk of Alzheimer's dementia compared with no antidiabetic agent use. DPP-4 inhibitors had the greatest protective effect for the risk of dementia.
Further analysis showed insulin was associated with an increased risk of Alzheimer's dementia . Only two case-control studies mentioned GLP-1 analogs and SGLT-2 inhibitors, and the pooled ORs showed no evidence of an association with dementia .
The Investigators concluded that the analysis indicated that patients with type 2 diabetes under treatment with DPP-4 inhibitors presented with the lowest risk of dementia, followed by those treated with metformin and thiazolidinedione, while treatment with insulin was associated with the highest risk.
For the increasing focus on the protective effect on dementia, further specific clinical studies are needed to evaluate the impact of GLP-1 analogs and SGLT-2 inhibitors on the risk of dementia.
For further reference log on to:
Source : journal Metabolism clinical and experimental