Garcinia linii extract may be potential treatment of diabetes in humans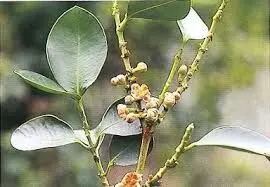 Garcinia linii is an endangered species of flowering plant in the family Clusiaceae predominantly found in Taiwan.
In a recent preclinical study on Garcinia linii extract, researchers found Garcinia linii has a potential therapeutic value for the treatment of diabetes in humans. The research has been published in the journal Biomedicine & Pharmacotherapy on 25 December 2020.

Diabetes has affected a considerable percentage of population throughout the world, associating with considerable morbidity and mortality of about 4.95 % and 4.00 %, respectively. Presently, more than 415 million population is diabetic in the world and by 2040, this number is expected to come close to 642 million and endures an upsurge. The increasing prevalence of hyperglycemia and negative clinical consequences of commercial anti-diabetic medicines have increased the demands to discover new drugs for controlling postprandial glucose levels because high blood glucose leads the fluctuation of glycosylated hemoglobulin and further induces the onset of diabetic complications. Importantly, it is postulated that herbal medicine and alternative medication have smaller or fewer severe adverse effects. Thus seeking natural compounds as new anti-diabetic agents with little or no adverse effects becomes an urgent issue. Previous clinical studies on root extract of Garcinia linii exhibit cytotoxicity against lymphoma and colorectal cancer cell lines in vitro and two xanthones against Mycobacterium tuberculosis. However, the biological activity of the other part extract of G. linii remains unexplored, particularly in hypoglycemic efficacy. For this purpose, researchers of the Xiamen Medical College, China evaluated the hypoglycemic potential of the extracts from leaf and stem of G. linii via in vivo assay. They also investigated the plausible mechanism of extracts' hypoglycemic efficacy by in silico and in vitro observations.
Researchers collected the Garcinia linii leaf (GlL) and Garcinia linii stem (GlS) from Pingtung, Taiwan and most of the chemicals from Sigma-Aldrich (St. Louis, Missouri, USA). They prepared the extract from different portions (stem GIS and leaf GIL) of Garcinia linii by ethanol/water. They performed crude extracts to investigate the contents of total phenol and flavonoids, antioxidation activities, and inhibitory activities of α-amylase and α-glucosidase via enzymatic assay and OGTT and OSTT for lowering glucose levels.
Key findings of the study were:
•Upon analysis, they found that GlS and GlL contained different levels of flavonoids and total phenol.
•Additionally, they found the extract has antioxidation activities and inhibitory activities of α-amylase and α-glucosidase.
•They performed in silico docking studies using Gold software. By docking portable molecules retrieved from PubChem with several anti-diabetic relate targets they found that several components of G. linii could potentially inhibit diabetic molecules when compared with clinic drugs.
•The cell glucose uptake data also confirmed that GlL and GlS could retain the active component in the regulation of insulin, AMPK, PPARγ, and DPP4.
•Upon in vivo analysis, OSTT and OGTT assays, they found that G. linii extracts including syringaldehyde suppressed the effect of hyperglycemia.
The authors concluded, "G. linii extracts have been demonstrated remarkable antioxidation activities. Several compounds in G. linii have a notably inhibitory effect of diabetic molecules when compared with clinic drug (Acarbose) and known natural compounds (rutin, curcumin, and quercetin) via virtual screen".
They further added, " Evidently, G. linii extract has a potential therapeutic value for the treatment of diabetes in humans. Finding active ingredients from this plant is one of the important ways to develop new drugs for anti-diabetes".
For further information:
https://www.sciencedirect.com/science/article/pii/S0753332220313445#sec0175
Article Source :
Biomedicine & Pharmacotherapy