Maintaining HbA1c levels within target lowers CVD risk in diabetics,claims study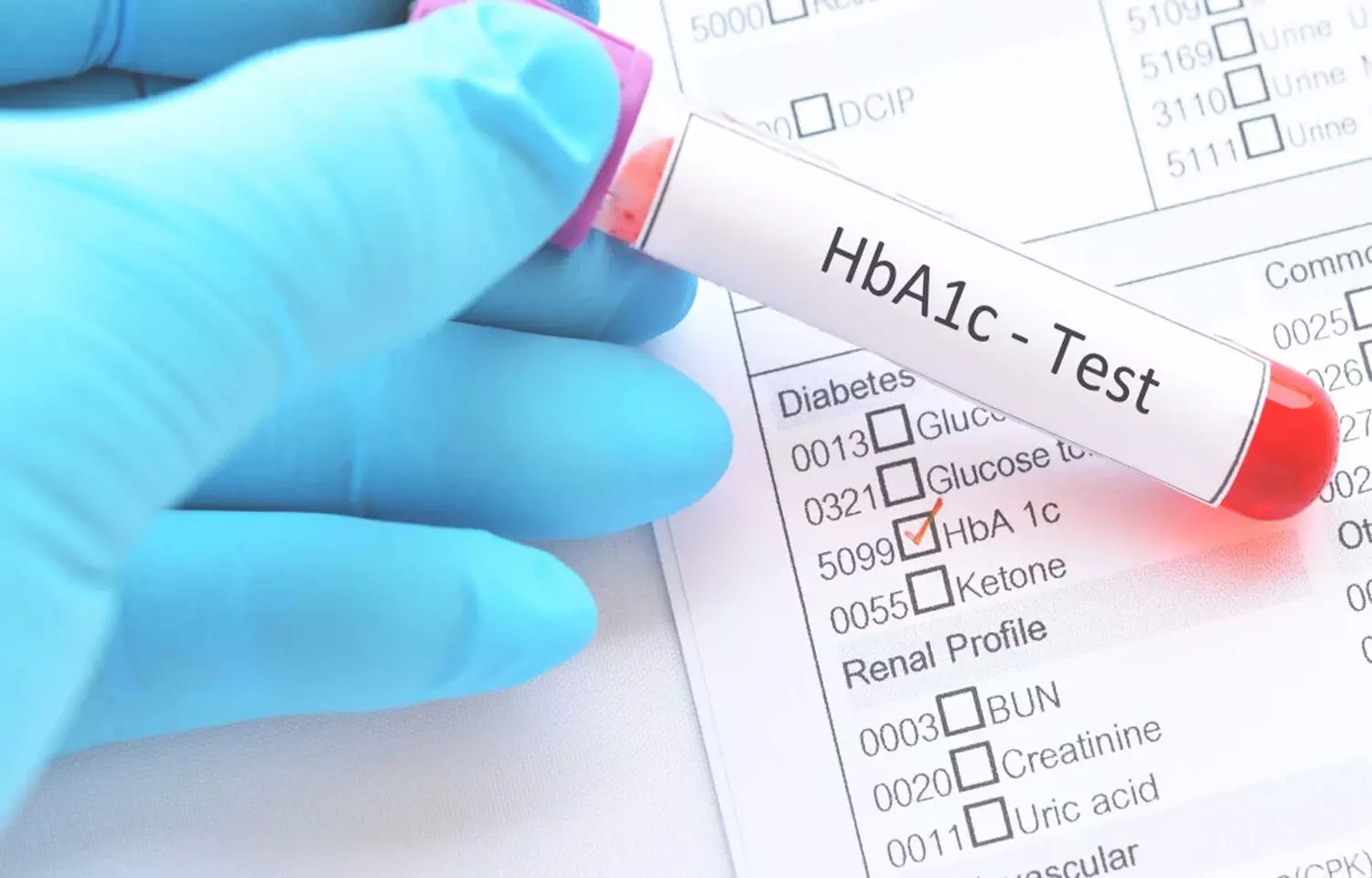 Glycated hemoglobin (HbA1c) levels reflect ambient glucose levels over a 2- to 3-month period and are routinely measured in people with diabetes to assess response to glucose-lowering therapies. Previous epidemiologic studies have shown that HbA1c is a progressive risk factor for ischemic CV events and CV death in patients with diabetes.

Recent research has highlighted that in older adults with diabetes, maintaining A1C levels within individualized target ranges is associated with lower risk of mortality and CVD.The findings have been published in Diabetes Care.
Short- and long-term glycemic variability are risk factors for diabetes complications. However, there are no validated A1C target ranges or measures of A1C stability in older adults. HbA1c levels have also been proved to be useful in algorithms for calculating cardiovascular risk, along with age, gender, smoking status, blood pressure and cholesterol, and therefore may be a relevant biomarker to be considered in CVD prevention strategies.An increased mortality at both high and low HbA1c levels has been reported in a meta-analysis of observational studies including type 2 diabetes patients. In the current study, researchers evaluated the association of a patient-specific A1C variability measure, A1C time in range (A1C TIR), on major adverse outcomes.
The team conducted a retrospective observational study using administrative data from the Department of Veterans Affairs and Medicare from 2004 to 2016. Patients were ≥65 years old, had diabetes, and had at least four A1C tests during a 3-year baseline period. A1C TIR was the percentage of days during the baseline in which A1C was in an individualized target range (6.0–7.0% up to 8.0–9.0%) on the basis of clinical characteristics and predicted life expectancy. Increasing A1C TIR was divided into categories of 20% increments and linked to mortality and cardiovascular disease (CVD) (i.e., myocardial infarction, stroke).
Results highlighted the following facts.
The study included 402,043 veterans (mean [SD] age 76.9 [5.7] years, 98.8% male). During an average of 5.5 years of follow-up, A1C TIR had a graded relationship with mortality and CVD.
Cox proportional hazards models showed that lower A1C TIR was associated with increased mortality (A1C TIR 0 to <20%: hazard ratio [HR] 1.22 [95% CI 1.20–1.25]) and CVD (A1C TIR 0 to <20%: HR 1.14 [95% CI 1.11–1.19]) compared with A1C TIR 80–100%.
Competing risk models and shorter follow-up (e.g., 24 months) showed similar results.
For full article follow the link: https://doi.org/10.2337/dc21-0292
Source: Diabetes Care
Source : Diabetes Care